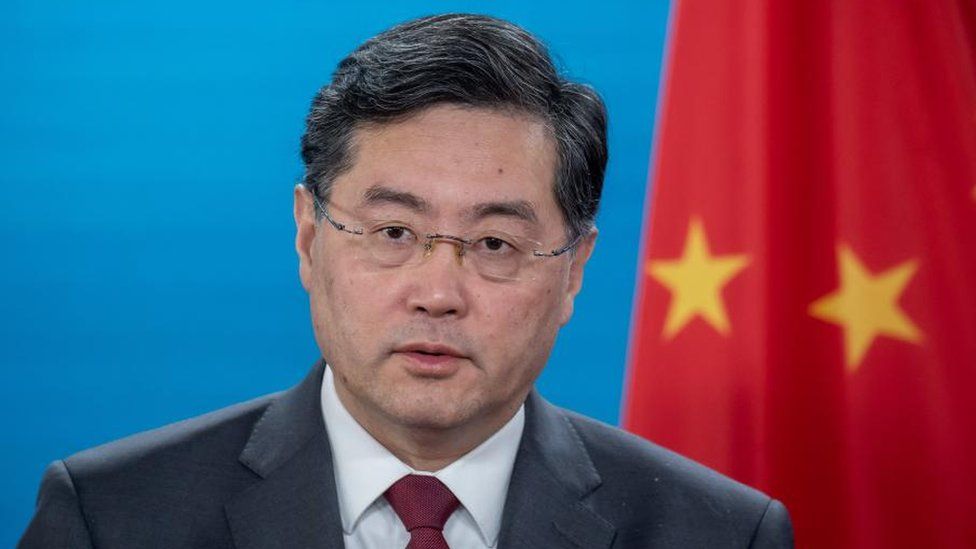 China has removed Qin Gang as foreign minister less than seven months after he was appointed to the post.
Mr Qin had been seen as a close associate of President Xi Jinping. The role will be taken up by Communist Party foreign affairs chief Wang Yi.
Mr Qin's prolonged disappearance from public view – and official silence over it – has fuelled furious speculation.
The 57-year-old's last known public engagements were on 25 June. No reason was given for his removal.
He had been appointed by China's leader to his post last December. His departure ends weeks of confusion, but leaves many questions unanswered.
"China's top legislature voted to appoint Wang Yi as foreign minister," state news agency Xinhua said.
"Qin Gang was removed from the post of foreign minister."
The report said President Xi had signed the decree authorising the move. Legislators also voted to replace China's Central Bank chief – economist Pan Gongsheng will replace outgoing governor Yi Gang, Xinhua added.
Under the Chinese Communist Party system, foreign policy is formulated by a high-level official, who then directs the foreign minister to implement it.
Wang Yi is returning to a post he held between 2018 and 2022. He is currently in South Africa attending a Brics national security meeting.
Qin Gang was one of the best-known faces of the Chinese government. His prolonged absence was scrutinised not only by diplomats and China watchers, but also ordinary Chinese people.
When he disappeared from his normal duties a month ago and failed to attend a summit in Indonesia, the very brief official explanation given was unspecified health problems.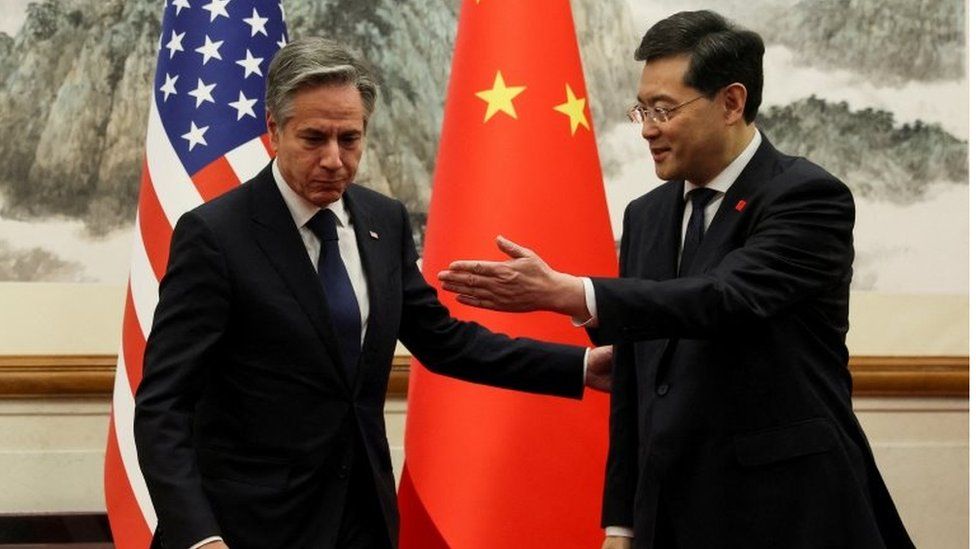 But the lack of any detail from his ministry led to speculation that he was being punished either for political reasons or because of an extra-marital affair.
His meeting with European Union foreign policy chief Josep Borrell, initially scheduled for 4 July, was then pushed back by China with no explanation, further fuelling rumours.
Asked about his whereabouts last week, a ministry spokesperson said she had no information – highlighting China's secrecy and the opacity of its system of government.
Mr Qin is one of the most high-level officials in the Chinese Communist Party to have been absent for this long.
But it is not uncommon for high-profile figures in China to go out of public view for long periods of time, only to surface later as the subject of a criminal investigation. Or they could reappear with no explanation.
Xi Jinping himself vanished for a fortnight shortly before becoming China's leader in 2012, prompting speculation about his health and possible power struggles within the party.
Mr Qin's rise to become foreign minister was nothing short of dramatic. He is one of the youngest appointees to the post in China's history.
After less than two years in the role of ambassador to the US, where he gained a reputation as a tough-talking diplomat, he was named foreign minister last December.
Before that, he had been a foreign ministry spokesman and had helped organise Mr Xi's trips overseas – which gave him the opportunity to work closely with China's leader.
There has been huge interest in China in what happened to Qin Gang. The country's biggest search engine, Baidu, has seen a huge surge in searches for his name recently.
It is unusual for rumours about such a senior official to be discussed on the Chinese internet without complete censorship, observers say.
"The absence of censorship makes people wonder if there is any truth to rumours about power struggles, corruption, the abuse of power and positions, and romantic relationships," Ian Chong from the National University of Singapore told the BBC last week.