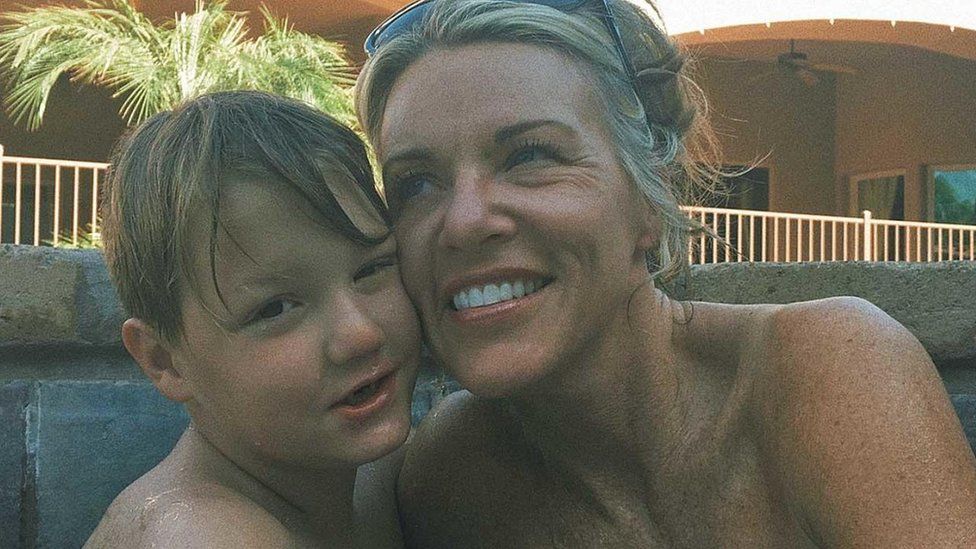 An Idaho mother in a doomsday cult has been found guilty of murdering her two children and her husband's former wife, in a case that shocked the US.
Lori Vallow and her husband, Chad Daybell, were charged with murder, conspiracy and grand theft in the killings.
The 49-year-old beautician now faces up to life in prison.
The bodies of Joshua "JJ" Vallow, seven, and Tylee Ryan, 16, were found buried at Mr Daybell's home in 2020.
Vallow, flanked by her lawyers, sat impassively as the jury returned its verdict, finding her guilty on all six counts of murder, conspiracy and grand theft.
Tearful relatives inside court sat arm-in-arm as the judge closed the nearly five-week trial.
Prosecutors produced 60 witnesses over the course of the trial and detailed at times gruesome evidence of how the children were killed and their remains discovered.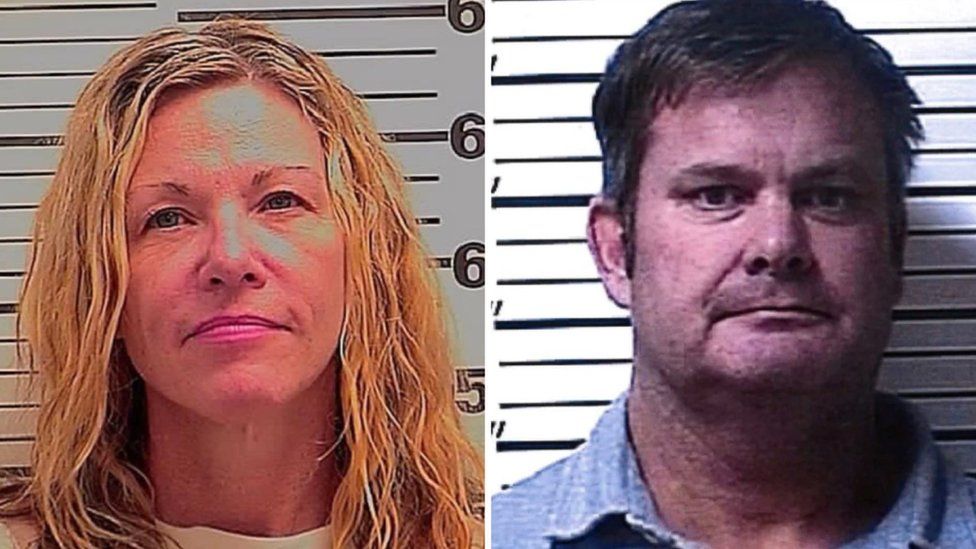 Vallow's defence lawyers did not produce witnesses and she did not testify in her own defence.
Chad Daybell's trial is still months away.
Mr Daybell is an author who has written several apocalyptic novels loosely based on Mormon religious teachings.
The couple are thought to have met through their involvement in a movement that promoted preparing for the end of the world.
Vallow's attorney, Jim Archibald, argued that she was a loving mother who had fallen for a "weird" religious cult leader and that there was no evidence tying her to the killings.
But prosecutors said Vallow had joined Mr Daybell to set in motion a chain of disturbing events that led to the deaths of JJ, Tylee and Mr Daybell's late wife, Tammy.
"Remember, the defendant will remove any obstacle in her way to get what she wants, and she wanted Chad Daybell," Fremont County Prosecutor Lindsey Blake said during the trial.
"The defendant used money, power and sex to get what she wanted."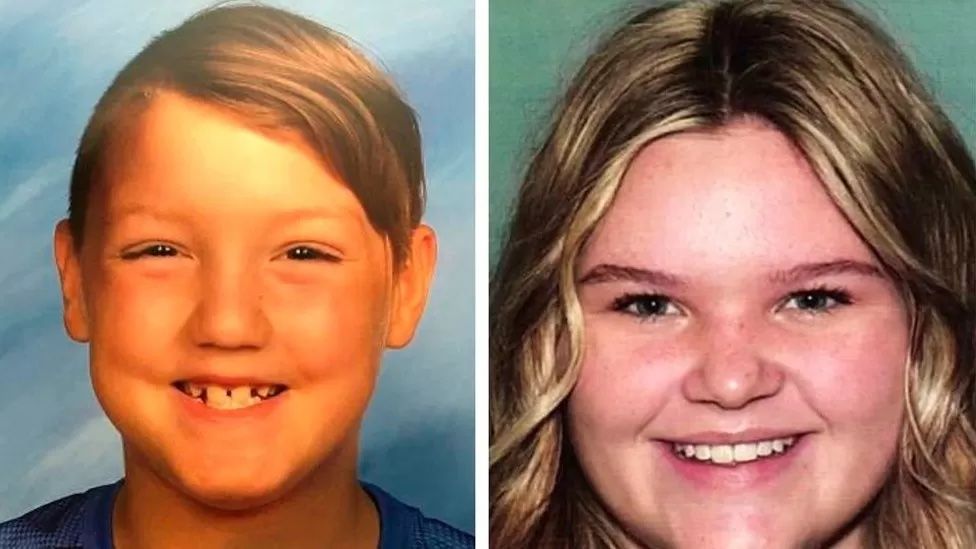 In 2006, Vallow married businessman Charles Vallow and the two raised Tylee – Lori's daughter from a previous marriage. In 2014, the Vallows adopted JJ, the grandson of Charles' sister.
But in 2017, family and friends said Vallow's demeanour changed as she began reading the books by Chad Daybell, a religious author whose fictional books focused on the apocalypse were loosely drawn from the beliefs of the Church of Jesus Christ of Latter-day Saints.
The two eventually met sometime in 2018 and began recording a religious podcast together.
At the time, both were married. But together, Vallow and Mr Daybell's views veered towards the extreme, the prosecutor said.
The two deemed people either "light" or "dark" spirits and called those who had been taken over by evil spirits "zombies".
The only way to free someone's soul from the darkness, the couple said, was to kill them.
Vallow 'thought she was a god'
In January 2019, Charles Vallow went to police, saying his wife had become "unhinged" and thought she was a god preparing for the end of days. He also told authorities she had threatened to murder him.
Mr Vallow eventually filed for divorce from his wife, saying in court documents he feared for his and the children's safety.
Police records show Mr Vallow visited a home where his estranged wife was staying with her brother, Alex Cox, to pick up his son.
Once inside, a confrontation occurred that ended when Mr Cox fatally shot Mr Vallow.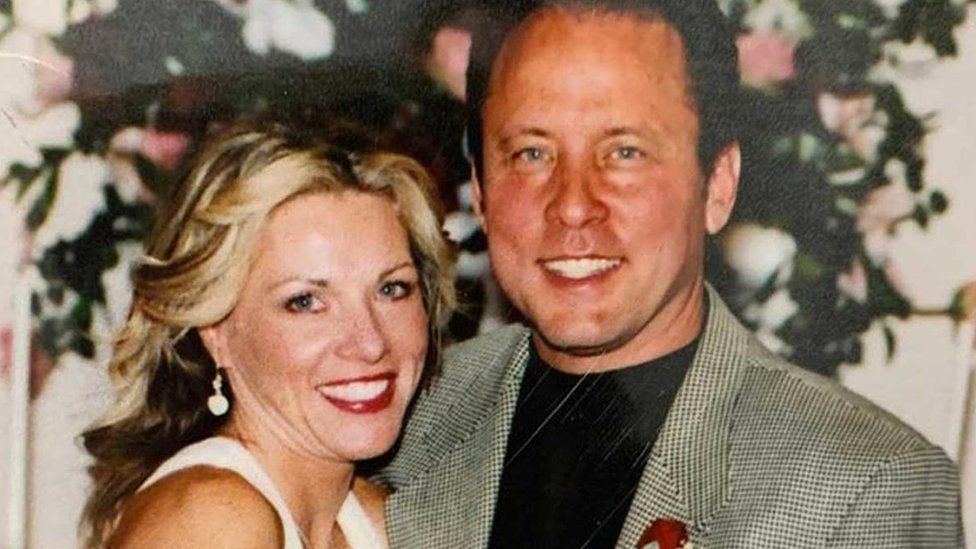 Mr Cox told police he killed his former brother-in-law in self-defence. He was never charged.
In the fall of 2019, Lori Vallow relocated with JJ and Tylee to Rexburg, Idaho, a town nestled at the base of the Teton mountains, close to where Mr Daybell lived.
The following month, Tammy Daybell, Mr Daybell's wife of 28 years, suddenly died.
In an interview with the CBS News programme 48 Hours, Mr Daybell's children said a local coroner had told them it appeared their mother, who had been in ill health, had died in her sleep.
They declined a post-mortem examination because they believed Tammy's death to be natural.
Her body was exhumed in December 2019 during the investigation into Vallow and Mr Daybell. An autopsy revealed Tammy was killed by asphyxiation, the trial heard.
Roughly two weeks after his wife's death, Chad Daybell and Lori Vallow were married in Hawaii.
It was around this time that JJ's grandparents, Kay and Larry Woodcock, called Rexburg, Idaho, police to request a welfare check on the seven-year-old.
The call would launch a nationwide manhunt for the two children after police learned they had not been seen for weeks.
For months, Vallow and Mr Daybell refused to say where the children were. Instead they told relatives and friends that the children were "safe and happy", according to the CBS 48 Hours programme.
In December 2019, as investigators continued their search, Vallow and Mr Daybell went on holiday to Hawaii, where she remained until she was extradited and arrested in February 2020.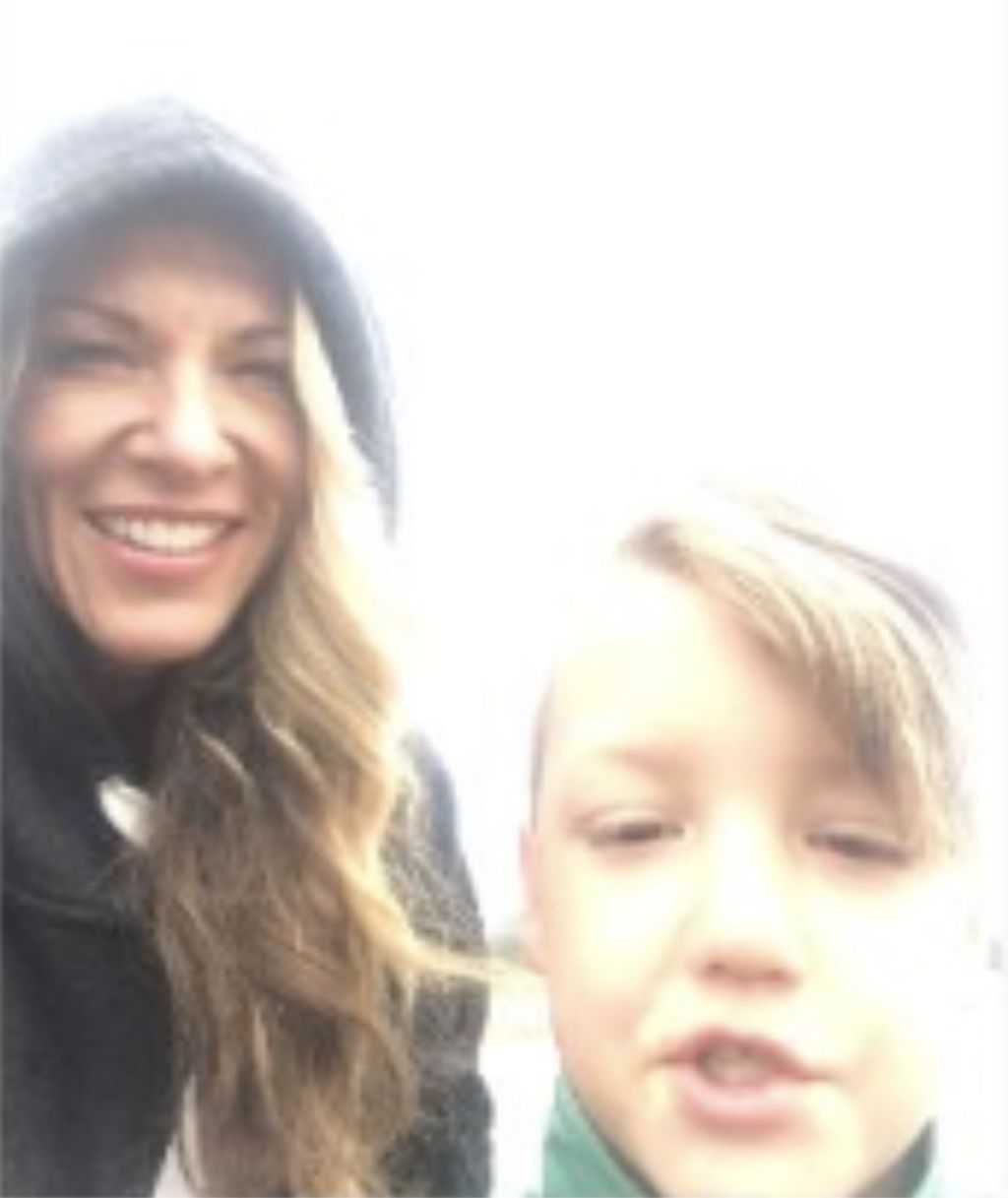 Authorities eventually found the remains of JJ and Tylee in the backyard Mr Daybell's home in June 2020.
"Charred remains, that's what was left of Tylee," a prosecutor said at trial, showing jurors a photo.
"You will hear it explained as a mass of bone and tissue. That's what was left of this beautiful young woman."
Investigators believe on 8 September 2019, Vallow took her children on a trip to Yellowstone National Park. It was the last time they were photographed alive, police said.
Tylee Ryan disappeared that day, police said. Jurors were shown GPS mobile phone data from the following morning that placed Lori Vallow's brother, Alex Cox, in Chad Daybell's backyard, where he remained on the property for nearly two hours.
JJ Vallow was last seen on 22 Sept 2019, according to police. The next day, investigators again traced Mr Cox's GPS data to Mr Daybell's backyard where he remained for 17 minutes, according to records produced during the trial.
Mr Cox died of natural causes in December 2019.