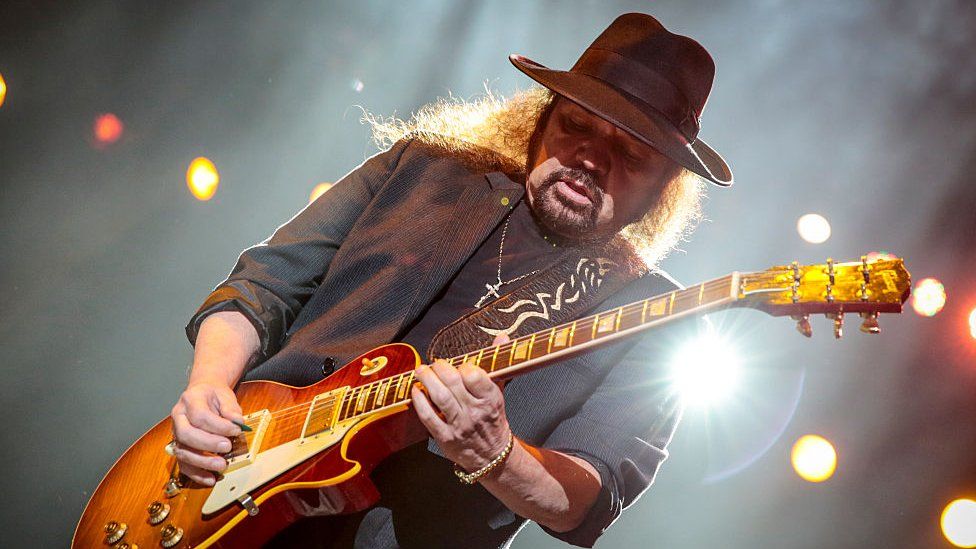 Guitarist Gary Rossington, the last remaining original member of US rock band Lynyrd Skynyrd, has died at the age of 71.
One of the band's founding members, he appeared on all of their albums and co-wrote the 1974 hit Sweet Home Alabama.
He was also one of the survivors of a 1977 plane crash that killed several of his bandmates.
Although he had suffered heart problems in recent years, Rossington had been playing shows as recently as February.
A statement on the band's Facebook page said: "It is with our deepest sympathy and sadness that we have to advise, that we lost our brother, friend, family member, songwriter and guitarist, Gary Rossington, today.
"Gary is now with his Skynyrd brothers and family in heaven and playing it pretty, like he always does."
No cause of death was given, but Rossington had heart surgery in 2021, according to a post from the band at the time.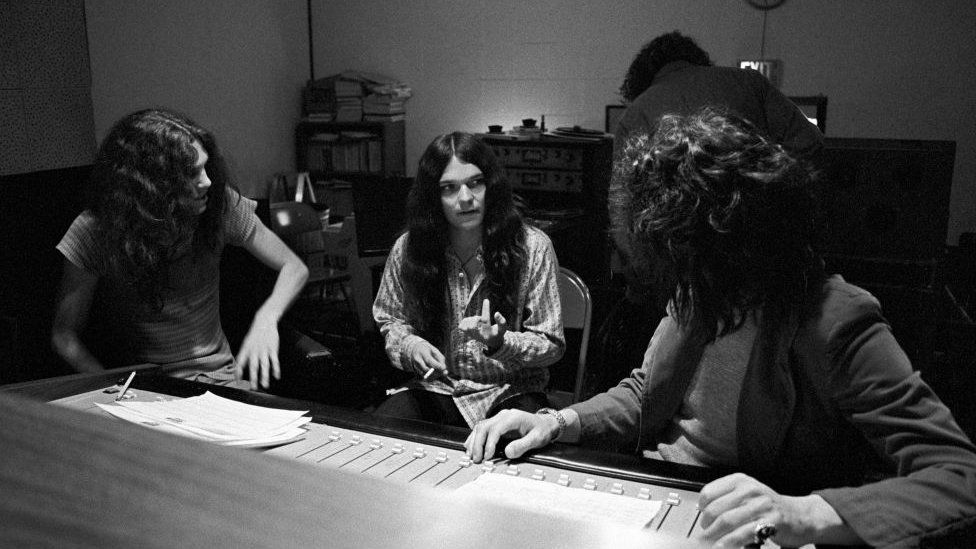 Rossington was born in 1951 in Florida, founding the first iteration of Lynyrd Skynyrd – called Me, You, and Him – in 1964 with drummer Bob Burns and bassist Larry Junstrom.
They added singer Ronnie Van Zant, who played on a rival baseball team, later that summer, after a game turned into a jam session.
They settled on the name Lynyrd Skynyrd – a dig at their high school gym teacher, who was notorious for punishing students with long hair.
The band's rebellious blues-rock earned them a fearsome live reputation in America's southern states. Their debut album, titled Pronounced Leh-Nerd Skin-Nerd, included the nine minute epic Free Bird – which featured Rossington's distinctive slide guitar work.
"We always said we had a lot of balls back then, or gumption, whatever you call it, for playing a song that long," the musician said in an interview with Guitar World.
"Singles are only two, three minutes at the most, and five is lucky. Free Bird was nine minutes. They said, 'Nobody will ever play that song. You guys are crazy'."
But an edited version of the track became a top 20 hit in the US and, after touring with The Who, Skynyrd won a devoted following.
Rossington co-wrote several more of Skynyrd's most-loved songs, including I Ain't The One, Things Goin' On, Don't Ask Me No Questions and Gimme Back My Bullets.
He also inspired Van Zant to write That Smell – a warning about the band's hedonistic lifestyle, penned after Rossington drove his Ford Torino into a tree while drunk and on drugs.
The lyrics cautioned that "tomorrow might not be here for you" and "the smell of death surrounds you".
Eerily, three days after it was released, a plane carrying the band between shows crashed in Mississippi, killing Van Zant, guitarist Steve Gaines, his sister and backing singer Cassie Gaines, assistant road manager Dean Kilpatrick and both pilots.
Twenty people survived, including Rossington, who was knocked unconscious and woke up with the plane's door on top of him.
"It was a devastating thing. You can't just talk about it real casual and not have feelings about it."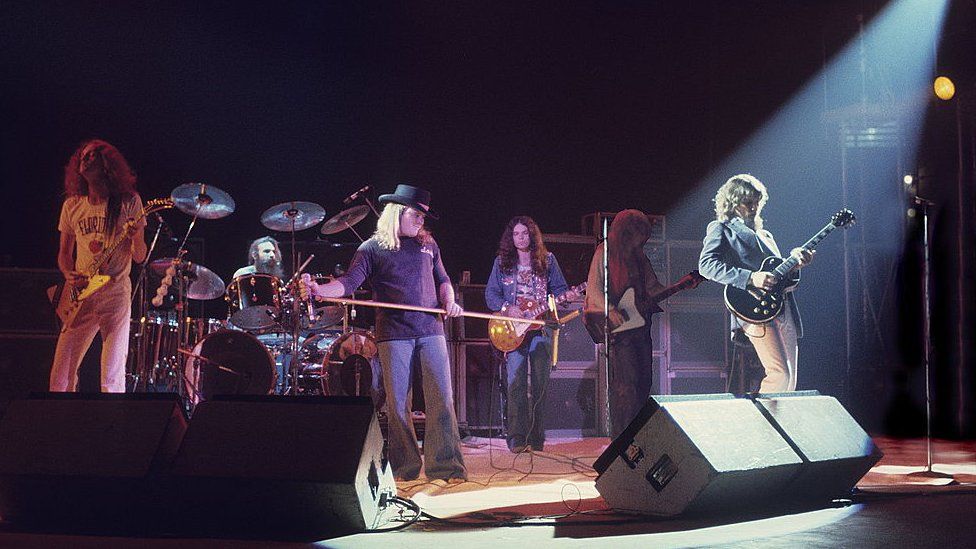 The surviving members decided not to continue after the tragedy. Rossington, who was severely injured, had to learn to play again with steel rods in his arm.
He formed a new group, The Rossington Collins Band, with several former bandmates in the 1980s, before Lynyrd Skynyrd reformed in 1987 to commemorate the 10th anniversary of the crash, with Van Zant's younger brother Johnny on lead vocals.
The band kept going, recording nine studio albums and churning through almost 25 members, as well as being inducted to the Rock and Roll Hall Of Fame in 2010.
They were also one of the acts who took to the stage at the 2016 Republican Convention, where Donald Trump was chosen as the party's Presidential Candidate.
Fellow musicians paid tribute to the guitarist. Metallica frontman James Hetfield thanked Rossington for "bringing me so much joy with your guitar playing and songwriting in one of my all time favourite bands".
Country star Travis Tritt said he was "heartbroken", adding: "Gary was not only a friend, but a collaborator that wrote songs with me and played guitar with me in studio recordings and onstage so many times. RIP."
Skip instagram post by metallica
Allow Instagram content?
This article contains content provided by Instagram. We ask for your permission before anything is loaded, as they may be using cookies and other technologies. You may want to read Meta's Instagram cookie policy and privacy policy before accepting. To view this content choose 'accept and continue'.
The BBC is not responsible for the content of external sites.
"The last of the original Free Birds has flown home," said The Charlie Daniels Band on Instagram.
In a post on Facebook, former Megadeth bassist David Ellefson detailed his friendship with Rossington, recalling: "It seemed Gary kept his world small to the outside world but he always let me in it and trusted me as a music buddy…
"Prayers and condolences to his family, friends & band. He and his legendary guitar work will be missed by us all."