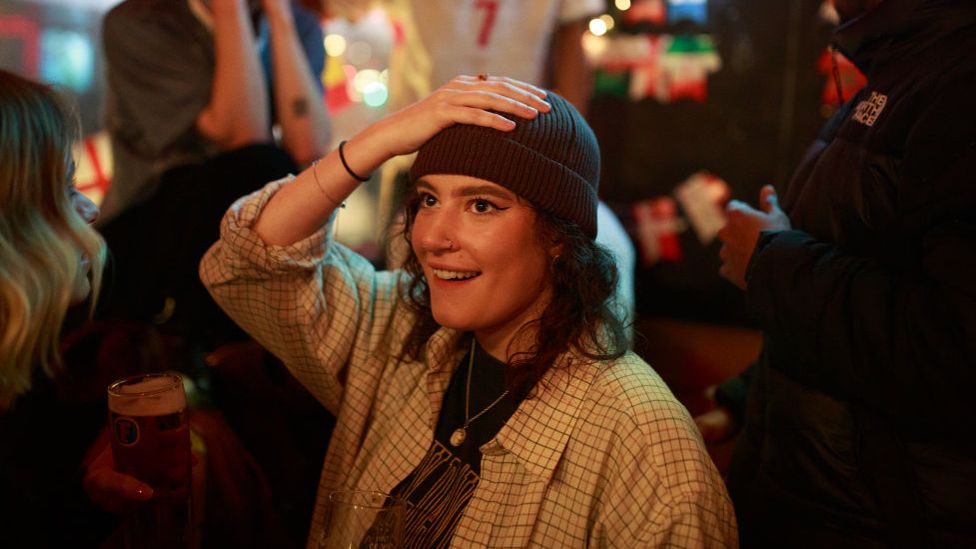 The UK economy unexpectedly grew in November, helped by a boost from the World Cup, official figures show.
The UK's gross domestic product (GDP) – a key economic measure of services, construction and manufacturing output – rose by 0.1%.
The Office for National Statistics (ONS) said pubs and restaurants contributed to growth as people went out to watch World Cup games.
However, in the three months to November, the economy shrank by 0.3%.
The UK economy had been widely expected to contract in November.
But the services sector, which includes a wide-range of industries from hospitality to shopping, was the biggest driver of growth that month.
Darren Morgan, director of economic statistics at the ONS, told the BBC: "Business involved in telecoms and computer programmers did okay in November.
"Also interestingly employment agencies did reasonably well and perhaps that reflects those businesses seeking support to fill the vacancies they have which we know from our labour market figures has been an issue in certain sectors."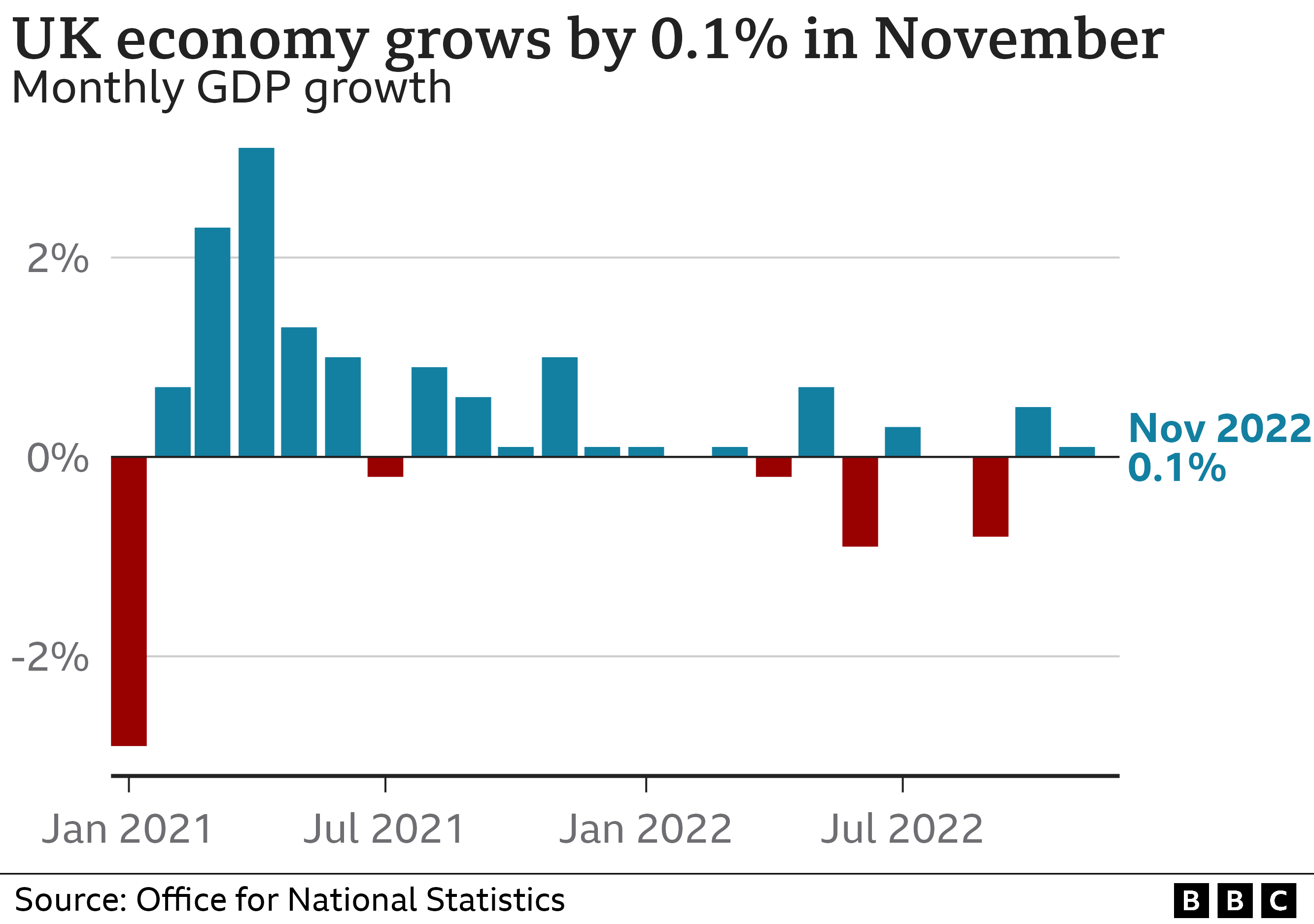 The ONS also said that there was "anecdotal evidence" to suggest that the FIFA World Cup had benefited some businesses such as pubs and restaurants as well as sales of wine and demand for pizza delivery.
But overall, the new monthly figure represented a slowdown in growth, falling from a 0.5% increase in October when there was a bounceback from businesses shuttering to mark Queen Elizabeth II's funeral the month before.