A black British charity boss who was repeatedly asked where she was "really" from by the Prince of Wales's godmother, Lady Susan Hussey, has told the BBC the encounter was an "abuse".
Ngozi Fulani was questioned about her background at a Buckingham Palace event on Tuesday. The late Queen's lady-in-waiting has since resigned.
Ms Fulani likened the conversation with Lady Hussey, 83, to "an interrogation".
The palace described the remarks as "unacceptable and deeply regrettable".
Lady Hussey, who was a close confidante of the late Queen and accompanied her at the funeral of the Duke of Edinburgh, has apologised.
Ms Fulani, who founded domestic violence charity Sistah Space, rebuffed suggestions that Lady Hussey's remarks had anything to do with her age.
"Let us be clear what this is. I've heard so many suggestions it's about her age and stuff like that, and I think that's kind of a disrespect – an ageism kind of thing," she told BBC Radio 4's Today programme.
"It was like an interrogation. That's the only way I can explain it."
She continued: "If you invite people to an event, against domestic abuse, and there are people there from different demographics, I don't see the relevance of whether I'm British or not British.
"You're trying to make me unwelcome in my own space.
"I have to really question how this can happen in a space that's supposed to protect women against all kinds of violence.
"Although it's not physical violence – it is an abuse."
Lady Hussey was a key figure in the Royal Household for many decades, having started working for the Royal Family in the same year the Queen gave birth to Prince Andrew, eventually becoming her longest-serving lady-in-waiting.
Buckingham Palace announced last week that Lady Hussey and the other former ladies-in-waiting would subsequently be known as "ladies of the household" – a role which involves helping to host occasions at the palace.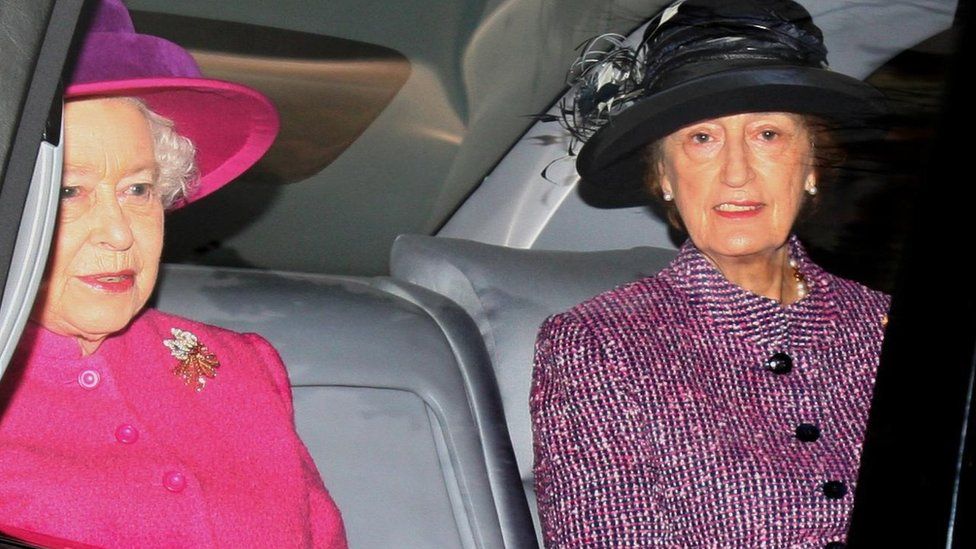 Lady Hussey resigned and apologised on Wednesday following the incident at the royal reception.
A spokesperson for Prince William said "racism has no place in our society", adding: "The comments were unacceptable, and it is right that the individual has stepped aside with immediate effect".
Speaking to the BBC, Ms Fulani said she wanted the focus to remain on domestic abuse survivors and not the resignation of Lady Hussey.
She said would have preferred to accept Lady Hussey's apology instead of seeing her quit the royal household. "I would have preferred it did not happen," she said.
She also said she wanted the focus to remain on violence against women and girls.
In its statement, Buckingham Palace said: "We take this incident extremely seriously and have investigated immediately to establish the full details.
"In this instance, unacceptable and deeply regrettable comments have been made. We have reached out to Ngozi Fulani on this matter, and are inviting her to discuss all elements of her experience in person if she wishes.
"In the meantime, the individual concerned would like to express her profound apologies for the hurt caused and has stepped aside from her honorary role with immediate effect.
"All members of the household are being reminded of the diversity and inclusivity policies which they are required to uphold at all times."