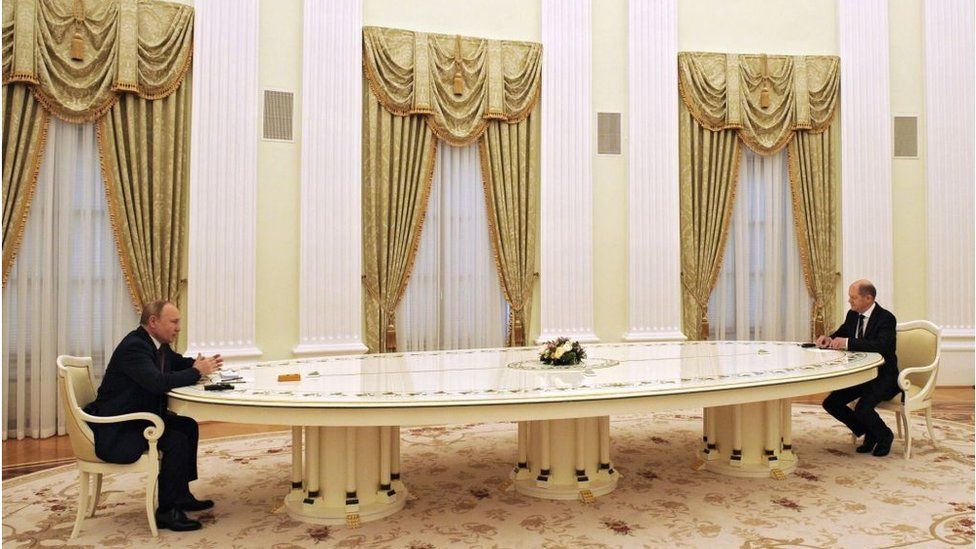 Russian President Vladimir Putin does not realise the invasion of Ukraine is a mistake, German chancellor Olaf Scholz has said, after the leaders spoke on the phone on Tuesday.
Speaking to reporters on Wednesday, Mr Scholz said he urged Mr Putin to withdraw troops and re-enter talks with Ukraine during the 90-minute call.
He called for Russia to respect the sovereignty of Ukraine.
The chancellor has come under pressure to increase military support for Kyiv.
Mr Scholz said the withdrawal of Russian troops from Ukraine would be the only way for "peace to have a chance in the region".
Although he said Mr Putin "unfortunately" had not changed his position on the invasion, Mr Scholz emphasised the importance of continuing to talk to him.
"It is right to speak with each other and to say what there is to say on this subject," Mr Scholz said.
He also claimed the weapons Germany had supplied to Ukraine had been "decisive" and "made the difference" in eastern Ukraine.
The Ukrainian foreign minister, Dmytro Kuleba, has criticised Germany for not sending more weapons. He wrote on Twitter on Tuesday that Ukraine needed more military support "to liberate people and save them from genocide".
"Not a single rational argument on why these weapons can not be supplied, only abstract fears and excuses. What is Berlin afraid of that Kyiv is not?" he added.
Commenting on the phone call with Mr Scholz, the Kremlin blamed Ukraine for the continued violence.
Russia's invasion of Ukraine in February has challenged Berlin's long-standing diplomatic approach towards Moscow – on whose oil and gas its economy has recently relied on.
And earlier this year, Mr Scholz reversed a decades-long German policy of military restraint by announcing the country would seek to spend 2% of GDP on military spending, in keeping with Nato targets.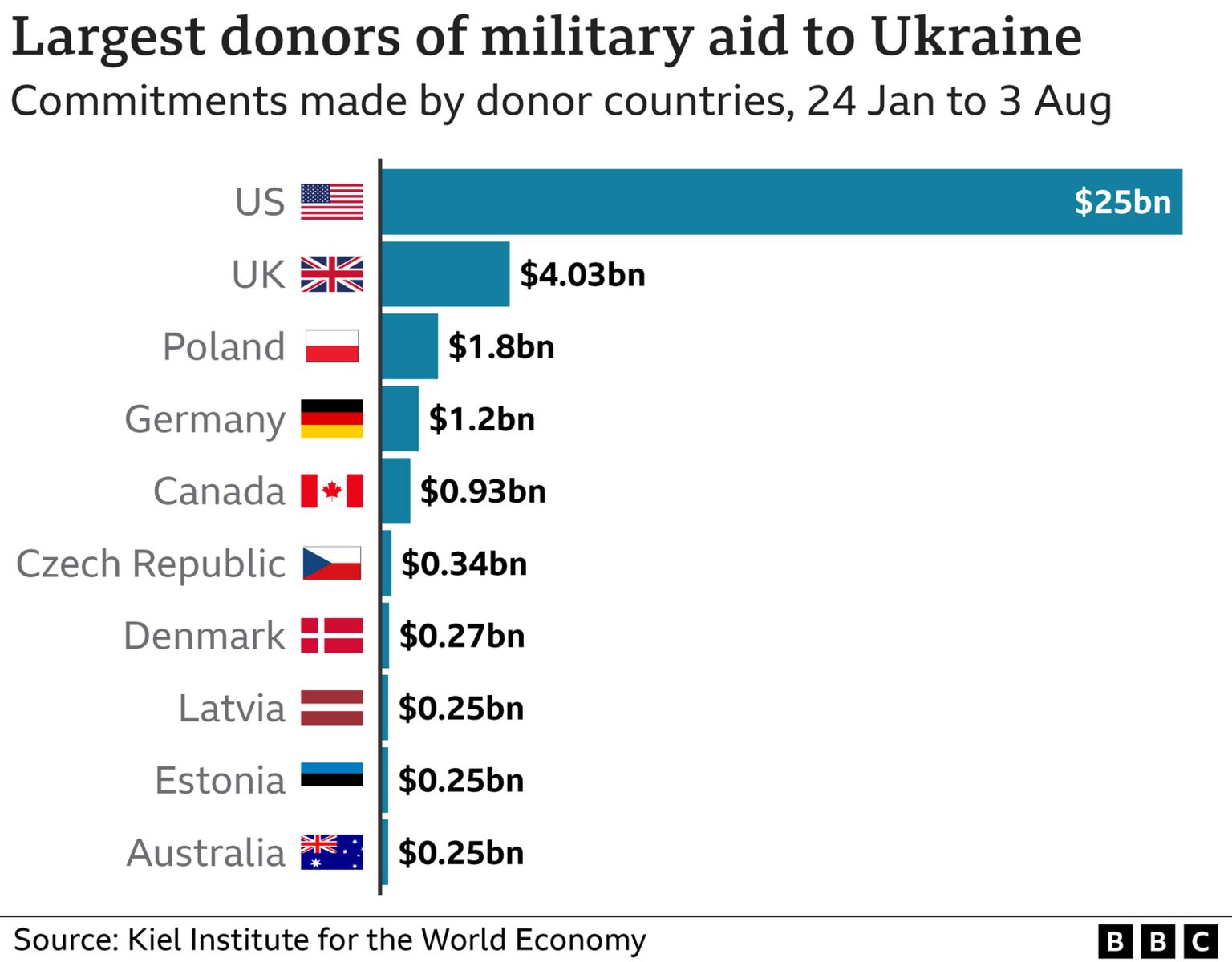 By August Germany had donated more than $1.2bn in military aid to Kyiv – a significant sum but far lower than the UK and US, and even less than Poland, which has a smaller economy.
On Wednesday Germany's Defence Minister Christine Lambrecht pledged additional weapons to Ukraine, in addition to the generators, winter clothes, and tents already promised last week as the colder months approach.
Speaking to Reuters, Ms Lambrecht described Ukraine's ongoing counter-offensive as a "remarkable" success, although stressed it was too early to anticipate how Russia would respond.
"This proves that the Ukrainian forces are very well positioned tactically, and that they are capable of repelling attacks that not many had thought them capable of," she said.
You might also be interested in: