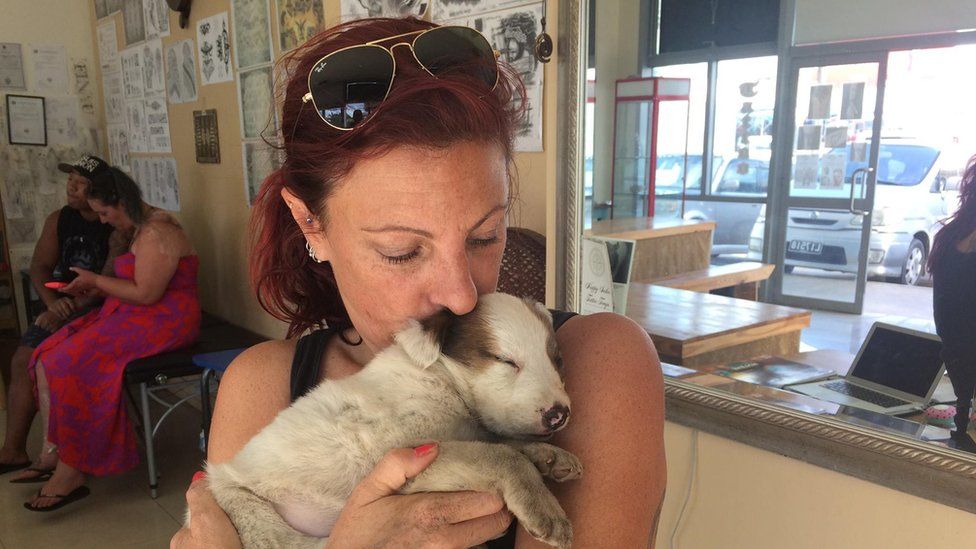 Friends and family of a British woman living in Tonga have said she is missing after she was caught in Saturday's tsunami.
In social media posts, they said Angela and James Glover were hit by the 1.2m (4ft) waves, but only her husband was able to cling on to a tree.
Searches continue for Angela, 50, who was swept away along with her dogs.
Brighton-born Angela co-managed a tattoo parlour and ran a dog rescue centre in Tonga's capital, Nuku'alofa.
Significant damage has been reported on the western coast of main island Tongatapu, which remains covered in a thick layer of ash.
But full information about the extent of the damage from the tsunami on the Pacific island nation remains scarce, with internet and telephone communications extremely limited.
Mrs Glover's brother, Nick Eleini, confirmed to the BBC that she still had not been been located. He is leaving his home in Sydney, Australia, to go to the UK to be with their mother in Hove, East Sussex.
One person commenting on social media said the couple were his aunt and uncle. He said Angela and James had gone home to get their dogs when the wave hit.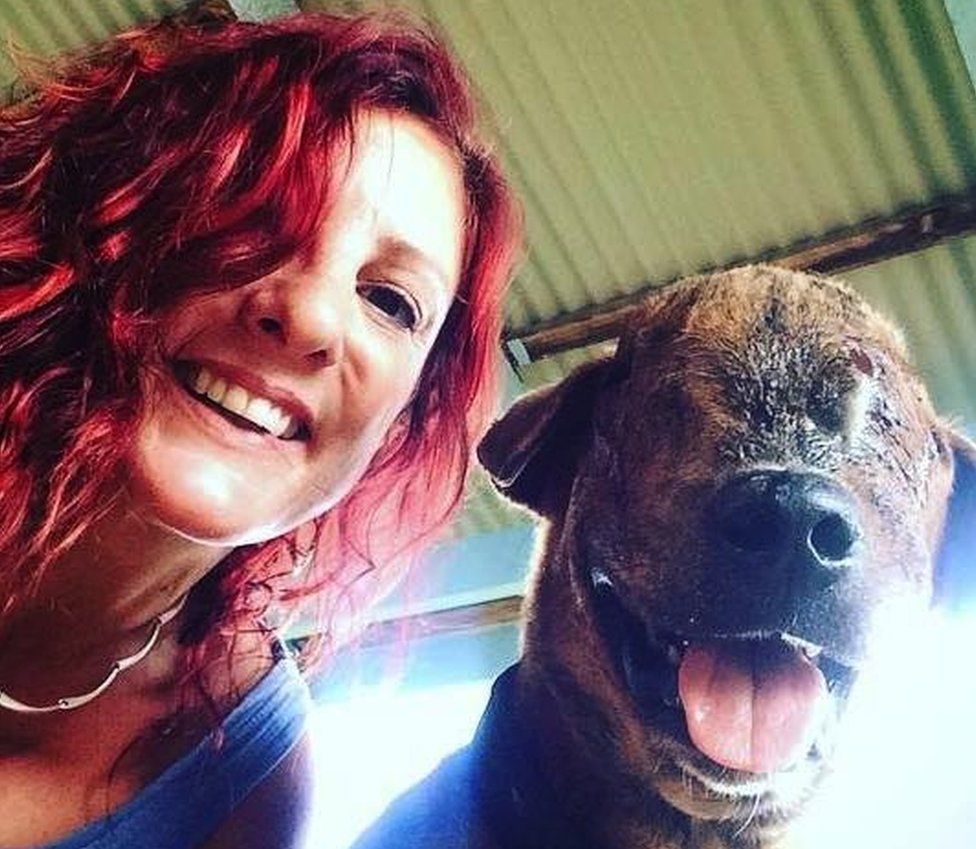 Another person said she had spent Sunday morning with Angela's mother, who had received a phone call in the early hours from James to say her daughter was missing.
She said: "We are hoping and praying that amongst the devastation she is found."
Tonga is a group of more than 170 islands spread over an area of the South Pacific roughly the size of Japan.
The tsunami which hit Tongatapu was triggered by the eruption of a huge underwater volcano on Saturday. The eruption could be heard more than 1,000 miles away in New Zealand.
Its capital Nuku'alofa is just 65km (40 miles) south of the Hunga Tonga-Hunga Haʻapai volcano.
Aid organisations say up to 80,000 people on the islands could be affected by the disaster, but so far no deaths have been confirmed.
A source at the UK's Foreign, Commonwealth and Development Office said it was assisting British nationals and their families following the resulting tsunami in Tonga.
Angela previously worked in the advertising industry in London. Her social media profiles suggest she grew up in Brighton before beginning a new life in the Pacific island nation around 2015.
Past media reports identify her as the vice-president of Tonga Animal Welfare Society, which was founded in 2020 to offer basic animal care in a nation that has no qualified vets.