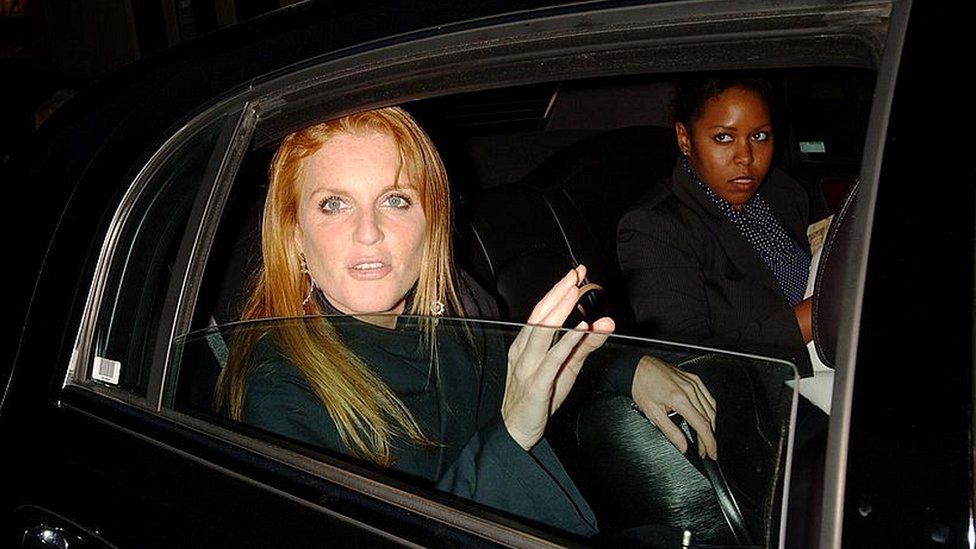 The Duchess of York has said she is "shocked and saddened" after her former personal assistant Jenean Chapman was killed in Dallas, Texas.
Sarah Ferguson paid tribute to Ms Chapman, 46, describing her as "loyal, hardworking, beautiful and fun".
Ms Chapman's body was found inside a central Dallas apartment on Monday afternoon.
The BBC's partner in the US, CBS News, said a man had been arrested in Austin, Texas, in connection with Ms Chapman's death.
James Patrick, 48, was taken into custody on Tuesday and is currently being held in Travis County. He is facing a murder charge, CBS reported.
The Dallas County Medical Examiner's Officer determined Ms Chapman's death was a homicide, it added.
Paying tribute online, the duchess wrote: "I am shocked and saddened to learn that Jenean Chapman, who worked with me as my personal assistant many years ago, has been murdered in Dallas aged just 46. A suspect is in custody.
"Jenean was loyal, hardworking, beautiful and fun and my heart breaks for her family and friends. I heard from her just a couple of months ago and she seemed so happy."
Ms Ferguson said she would donate to the family who are fundraising to transport Ms Chapman's body back to New York City, and for legal and funeral costs.
Ms Chapman worked for the Duchess of York's office for four years between 2001 to 2005, according to her LinkedIn page, where she compiled briefings, handled travel needs, and organised publicity tours and book signings.
It was Ms Chapman's first job after graduating from New York's Syracuse University with a degree in TV, film and production.