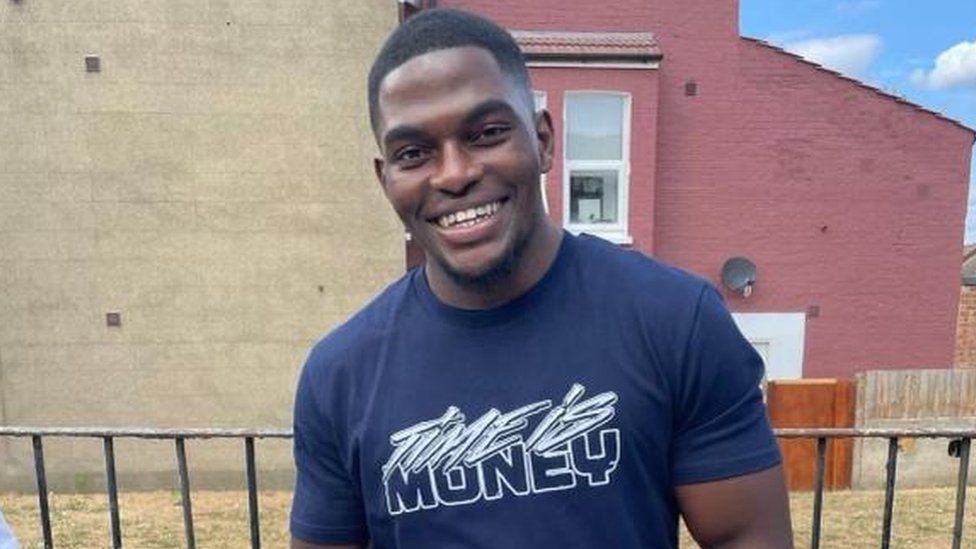 An increasing number of Metropolitan Police officers are stepping back from firearms duties after a marksman was charged with the murder of Chris Kaba.
The unarmed 24 year old died after he was shot by an officer in south London.
The officer, who has not been named, appeared in court on Thursday.
The Met said many armed officers were "worried" about how the decision impacts on them. Some firearms officers from other forces are to be deployed in London as a contingency measure.
The force said it continued to have firearms officers in the capital and they were being supported from Saturday evening by a limited number of armed officers from neighbouring forces.
The Met Police said the firearms officers were concerned the Crown Prosecution Service decision to charge the officer "signals a shift in the way the decisions they take in the most challenging circumstances will be judged".
A force spokesperson said: "A number of officers have taken the decision to step back from armed duties while they consider their position. That number has increased over the past 48 hours.
"We are in ongoing discussions with those officers to support them and to fully understand the genuinely held concerns that they have."
The Met added it has a "significant firearms capability and we continue to have armed officers deployed in communities across London as well as at other sites including Parliament, diplomatic premises, airports".
The statement comes after Met Commissioner Sir Mark Rowley and senior officers have been meeting with firearms officers following the CPS decision to charge the officer.
Mr Kaba died on 5 September 2022 from a single gunshot wound to the head after the car he was driving was hemmed in by a police vehicle and an officer opened fire in Streatham Hill.
He was being followed by an unmarked police car with no lights or sirens and turned into a residential street where he was blocked by a marked police car.
A firearms officer fired one shot through the windscreen and hit Mr Kaba.
His death prompted a number of protests, particularly among London's black communities.
It later emerged that the Audi that Mr Kaba was driving, which did not belong to him, had been linked by police to a gun incident the day before.
The officer charged with the murder, known as NX121, has not been named publicly after an application for anonymity was granted in court. He has been released on bail.