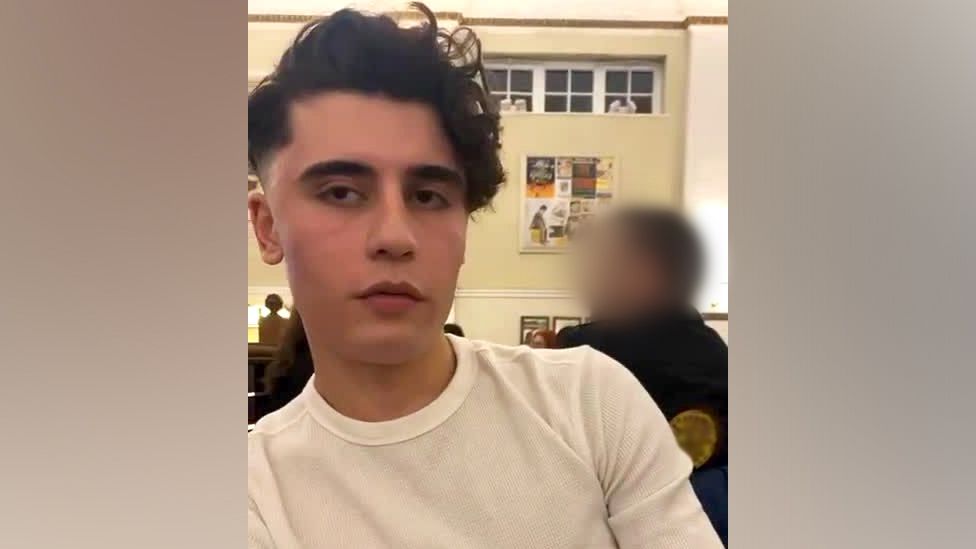 A sighting of escaped terror suspect Daniel Khalife is being investigated by the Metropolitan Police.
Mr Khalife was reportedly seen walking away from the BidFood van near the Wandsworth roundabout, shortly after his escape from HMP Wandsworth.
The Met is offering a reward of up to £20,000 for information that directly leads to his arrest.
The 21-year-old is accused of trying to spy for an enemy state, understood to be Iran, and plotting a fake bomb hoax.
A member of the public reported seeing Mr Khalife crawling out from the underside of the delivery van when it stopped near the south entrance to the roundabout at the top of Trinity Road on Wednesday morning.
"The man was then seen walking towards Wandsworth town centre," the police statement added.
The sighting is one of several "key lines" of enquiry the Met says it is following.
Commander Dominic Murphy, who leads the Met's Counter Terrorism Command, said the force had received 100 calls from the public and the Wandsworth Roundabout sighting "could be very significant".
"This remains a fast-paced and dynamic investigation, but I want the public to know that a large number of officers are working extremely hard to locate Khalife," he said.
He said his message to the suspect was to hand himself in: "We will be closing in on you, Daniel, you really need to come in and give yourself up."
Mr Murphy added that efforts were being focused on London but would also look at other parts of the UK as the investigation developed.
The Met has also opened its UK Image Appeal website, allowing members of the public to submit any images and videos which are relevant to the investigation.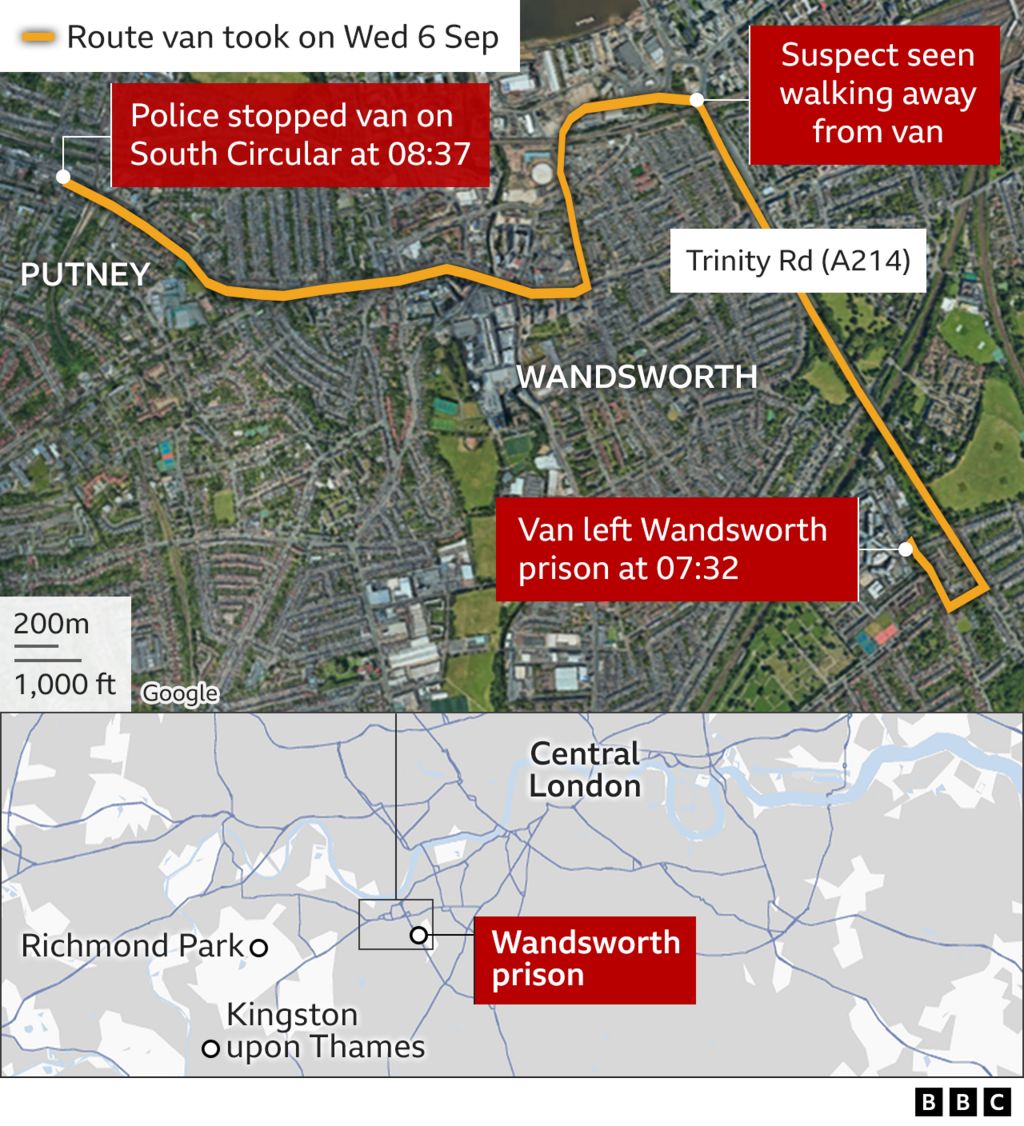 Mr Khalife – who joined the British Army in 2019 – is thought to have clung to the underside of a delivery lorry to make his escape from HMP Wandsworth in London.
Detectives believe he was still wearing his prison-issue cook's uniform when he slipped out of the category B jail on Wednesday.
Some 150 Met Counter Terrorism Command officers have been deployed in the search since Khalife was declared missing at 08:15 BST.
A search took place on Thursday night into the early hours of Friday in Richmond Park, south-west London – just 2.8 miles (4.6km) from the prison. BBC News has been told it was not based on any specific lead or intelligence, and search efforts have been scaled back.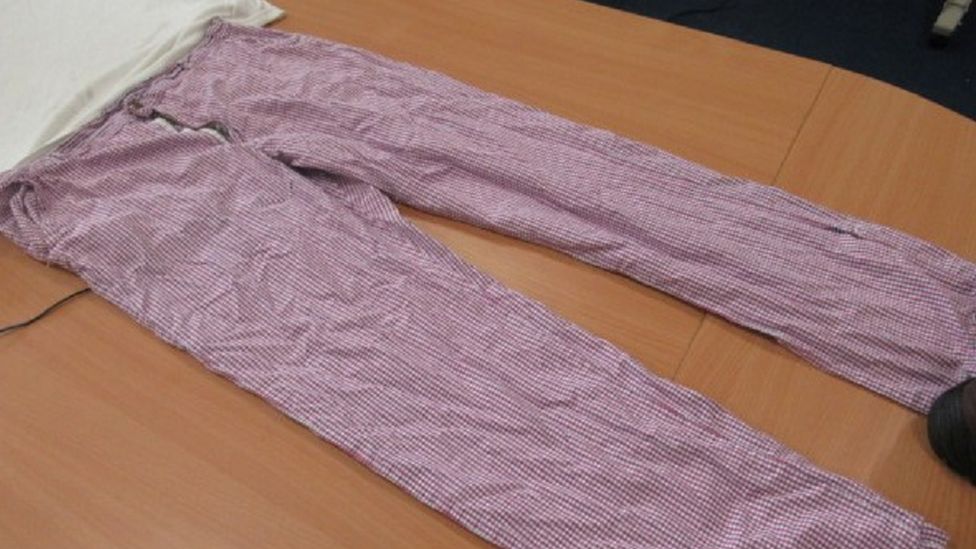 The Met said it had been able to clarify the route taken by the delivery lorry as it left the prison, following new CCTV enquiries.
"After exiting Wandsworth roundabout onto Swandon Road, the van remained on the road until turning left onto Fairfield Street," the force explained.
Met Police Commissioner Sir Mark Rowley said the force was exploring the possibility the former soldier was helped by other prisoners or guards.