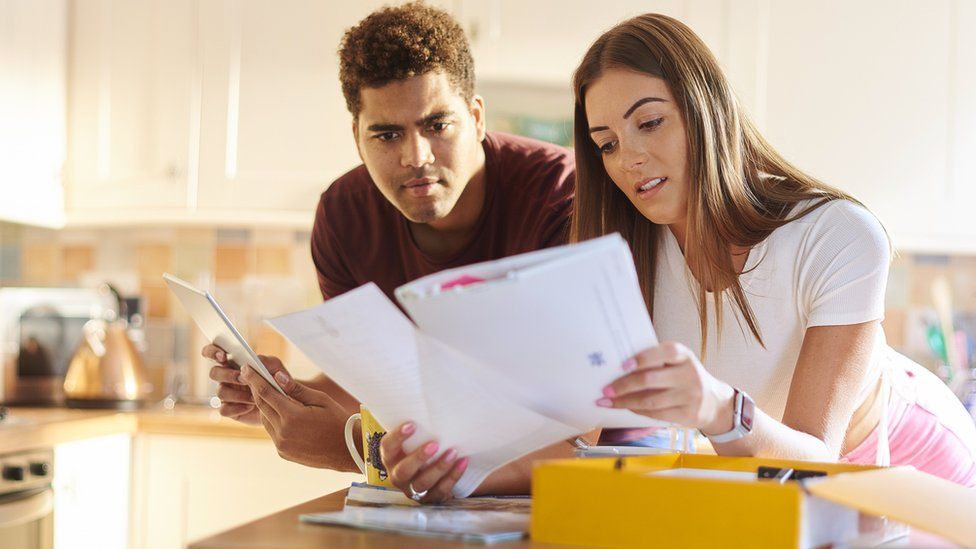 Mortgage costs are rising after higher than expected inflation figures this week raised forecasts of how much UK interest rates will go up.
A range of lenders have increased the cost of new deals, with Nationwide the most significant with increases of up to 0.45 percentage points on Friday.
It comes amid expectations the Bank of England will have to raise interest rates higher than previously thought.
Yet the activity is far less frenzied than after last year's mini-budget.
Official figures showed UK inflation in April slowed by less than expected to 8.7%, with core inflation – which strips out volatile factors such as food and energy – at a 31-year high.
That led to a strong reaction in the markets, with the last few days described as "pretty tumultuous" by Luke Hickmore, investment director of fixed income at Abrdn.
The reason for that is that markets now think the Bank of England will have to raise rates above their current level of 4.5% to as high as 5.5%.
This change in expectations has led to big movements in prices and interest rates in the bond markets, and this has a knock-on effect on mortgages. So-called swap rates, which lenders use to price home loans, have increased.
"The inflation number was a real surprise, it stayed high and sticky and that's really worried investors," Mr Hickmore told the BBC's Today programme.
"It will affect mortgage and borrowing rates over the next year or two."
Robert, a teacher from Hertfordshire, told the BBC he and his wife are facing an increase of £500 on their mortgage payments on their family home.
He has been forced to take on a second job to cope. He said his current monthly mortgage payment is £1,400 but his deal expires in August.
"When we looked a couple of months ago the mortgage estimates were around £1,800-ish. They're now for a two-year around £2,000. If we were to fix for five years it's around £1,900."

How are rising mortgage rates affecting how you live your life? Get in touch.


Chancellor Jeremy Hunt said he backed an increase in interest rates if it curbed higher prices and soaring inflation, even if it risked pushing the UK into a recession.
Speaking to Sky News, Mr Hunt insisted the "only path to sustainable growth" was to bring down the high prices behind the cost of living crisis.
When asked if he was comfortable with the Bank acting to bring down inflation even if it led to a recession, Mr Hunt said: "Yes, because in the end inflation is a source of instability."
The Bank of England has no choice but to increase interest rates further, according to Mohammed El Erian, chief economic adviser at Allianz. But he told the Today programme that more action from the government was also needed.
"The Bank of England will increase interest rates but unless the government steps up its efforts to increase productivity, and improve supply chains and labour market functioning, we will end up in a situation where the Bank of England actually pushes us into recession."
Supermarkets saw higher sales as part of a rebound in overall retail sales in April. Official figures from the Office for National Statistics showed that sales volumes rose 0.5% last month, after activity in March was hit by wet weather.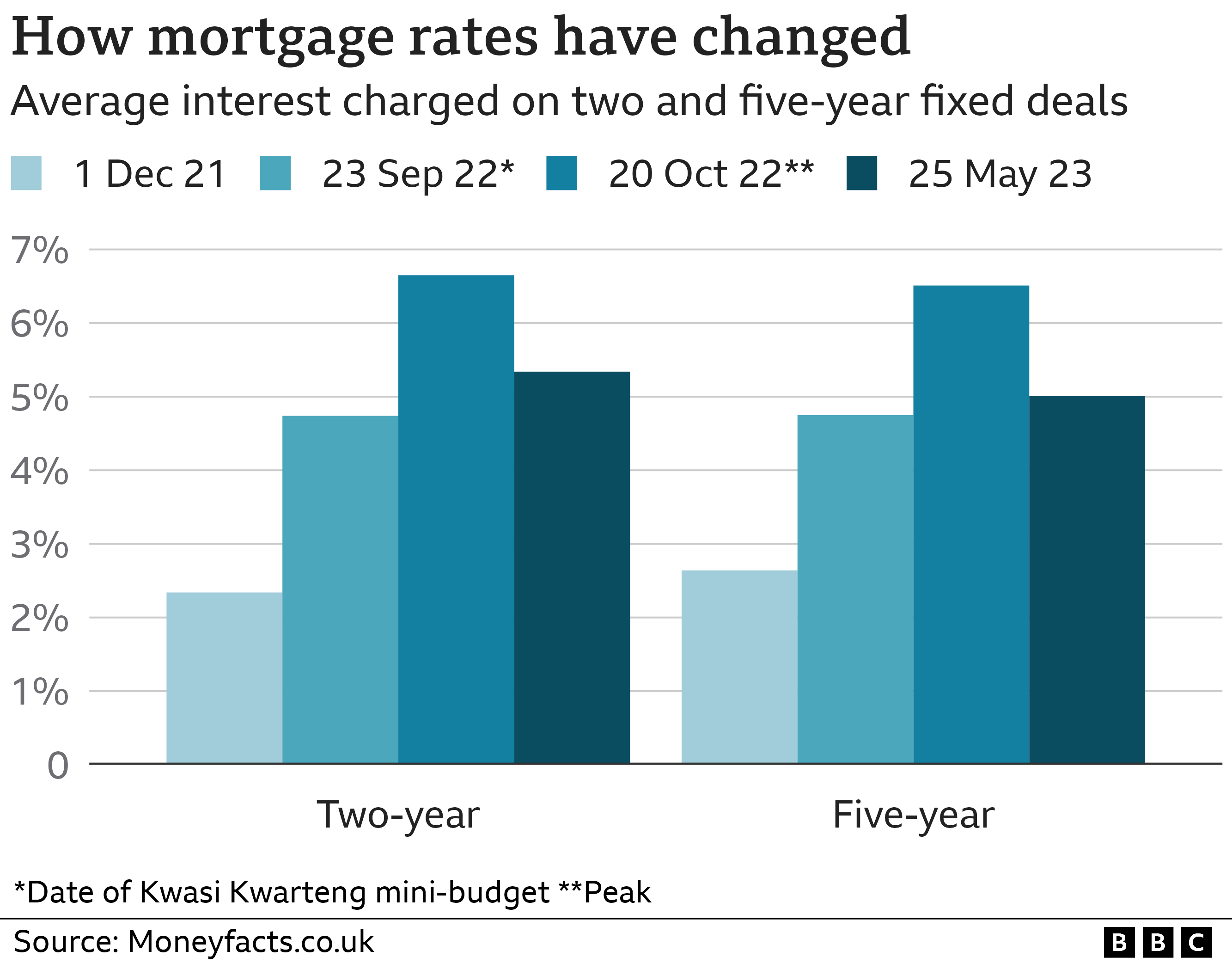 Various lenders have raised mortgage rates during the week, including a number on Friday, The UK's biggest building society Nationwide said it was putting up its mortgage rates to ensure they "remain sustainable". Lloyds and Halifax have also increased rates in recent days.
According to financial data firm Moneyfacts, a number of lenders have increased rates or withdrawn products from the market in response to this week's inflation figure.
While changes are taking place, the situation does not echo the more chaotic scenes seen after the mini-budget of the Liz Truss government last year.
Moneyfacts said the average two-year fixed-rate mortgage on the market is now 5.35% and the average five-year fix is 5.02%.
Mark Harris, chief executive of mortgage broker SPF Private Clients, said while the markets have reacted negatively to the inflation figures, the latest jump in rates was likely to be "a knee-jerk reaction" that settled down.
"We remain confident mortgage rates will shortly peak and the reductions, when they arrive, will be as quick as the recent rises," he said.
CS Venkatakrishnan said payments by mortgage holders and tenants would take a chunk of between 28% and 30% out of people's income. compared with an average of 20% in previous years.

What happens if I miss a mortgage payment?
A shortfall equivalent to two or more months' repayments means you are officially in arrears
Your lender must then treat you fairly by considering any requests about changing how you pay, perhaps with lower repayments for a short period
Any arrangement you come to will be reflected on your credit file – affecting your ability to borrow money in the future