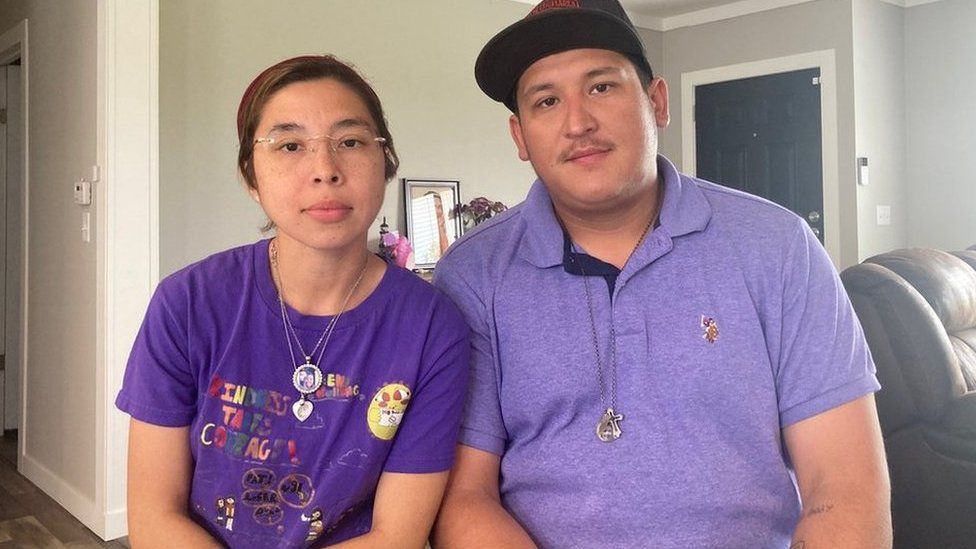 Jessica and Ryan Ramirez do not live in Uvalde anymore.
The pain of spending every day in the city where their vivacious 10-year-old daughter, Alithia, was brutally murdered in her classroom a year ago along with 18 of her classmates and two teachers, became too much.
"I didn't feel safe," says Jessica. "The only choice was to move back to our hometown".
Now they live an hour's drive away where family are on hand for much-needed emotional support.
Ryan – with Alithia's name tattooed across his right forearm – echoes his wife's sentiments. There was nothing for them but suffering in Uvalde.
"Just hearing an ambulance or sirens, seeing school buses… just brings us back to that day where we were trying to figure out 'where's Alithia?'," Ryan says.
Alithia had been in Room 112 of Robb Elementary School when the 18-year-old gunman entered and began extinguishing the children's lives with an automatic rifle he had legally purchased on his birthday.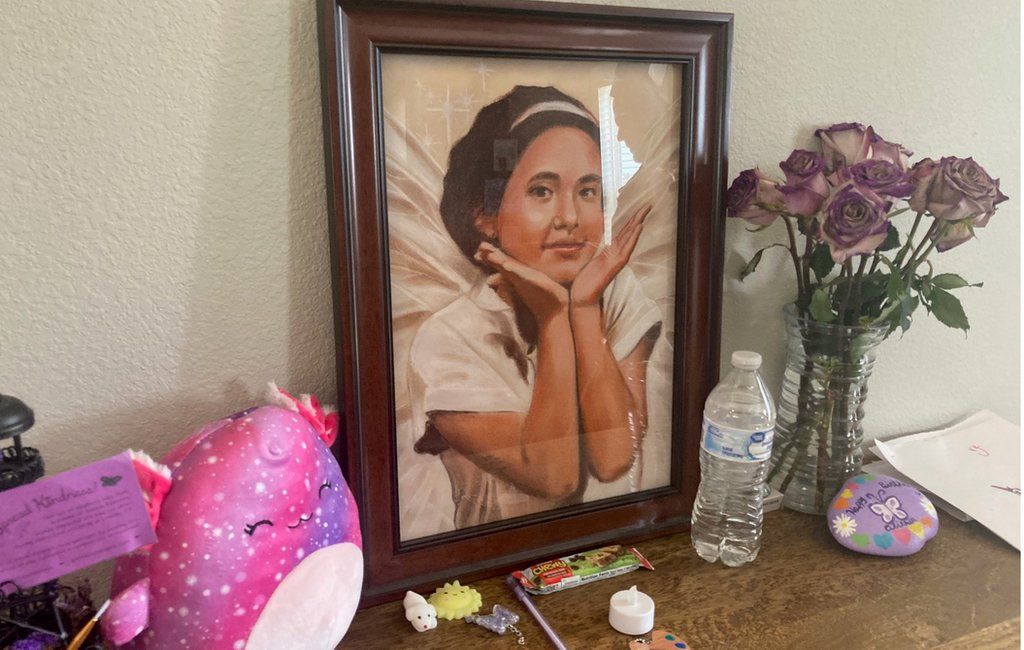 In a house on the outskirts of Uvalde, bedsheets covering the windows to block out the light, they told me of their daughter's hopes of studying art abroad and visiting Paris.
In her bedroom, her art certificates, fluffy toys and football medals still lay exactly where she had left them.
A year on, they spoke to me again, this time in a static home on a small plot of land, an orange flag with Alithia's name on it fluttering on the decking.
Inside, they are recreating her bedroom as a sort of shrine, carefully adding each teddy bear, each colourful drawing.
They hope the new home will be a space their two other children will be able run around in. Free – at least temporarily – of the darkness that has invaded their young lives.
Over the last 12 months, the entire family has struggled to process what happened inside Robb Elementary School, to comprehend why Alithia is not about to walk in from playing with her siblings to ask for a drink and a snack.
And beyond the crippling sense of grief, the family's main emotion is anger.
They find it inexplicable that 376 well-armed law enforcement officers stood in the hallway outside Alithia's classroom for 77 minutes while the gunman murdered the children inside, before they finally breached the door and neutralised him.
Body-camera footage shows errors, confusion and miscommunication by senior officers which the families believe cost numerous young lives.
It was later described as "egregiously poor decision making" in a damning report by the investigative committee of the Texas House of Representatives.
Ryan is mild mannered and softly spoken. But the fury in his voice is audible at the mere mention of the authorities' actions that day.
"They're just standing there saying 'Hold'. But there was a child on the phone asking for help. And they were saying '[the gunman] is still in there. He's still in there.'
"You're just gonna stand around? Hang up that badge if you're just going to do that."
Some families have channelled their grief and their anger into campaigning, demanding a change in gun legislation. Beyond contributing their voices to the calls for an end to gun violence, Jessica and Ryan have shied away from politics.
Instead, they simply cannot get past the events of that day and the abject failure by the authorities to keep their children safe.
"Do what you got to do. Get injured, get killed. That's a part of putting on a badge: To protect and serve. They didn't do the first thing, which was protect… My blood just boils."
"They just wanted some help. They just want to get out of there," Jessica says of the children. "But the police just didn't seem to care. They just didn't seem to care."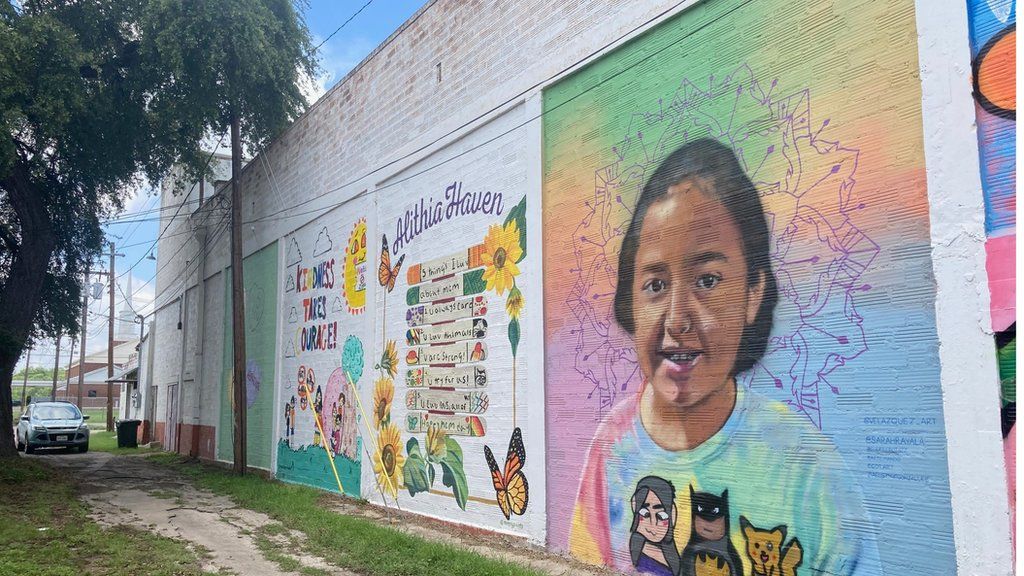 The families are yet to receive any kind of answer to the most basic of questions. How did this happen? Who is responsible for allowing it to happen?
"Everybody that was there that day has to be held accountable," the Mayor of Ulvalde, Don McLaughlin, told BBC News this week. The search for answers had so far come up empty handed, he said. "We've been blocked since day one."
When answers come, Mr McLaughlin pledges "whatever action that we need to take, we will take".
It is unlikely to placate or soothe Jessica, though. "They let me down. I can't trust anybody."
The family will return to Uvalde for a memorial this week including the release of 21 butterflies and a walk past the murals painted around the city, one for each of the victims.
Alithia's mural is partly made up of her own pictures, including her prize-winning anti-bullying poster and some Mother's Day designs she made.
"I don't have good days," Jessica says. "Even when we have a nice time with the other kids, I'm fighting not to cry because Alithia isn't here enjoying it too."