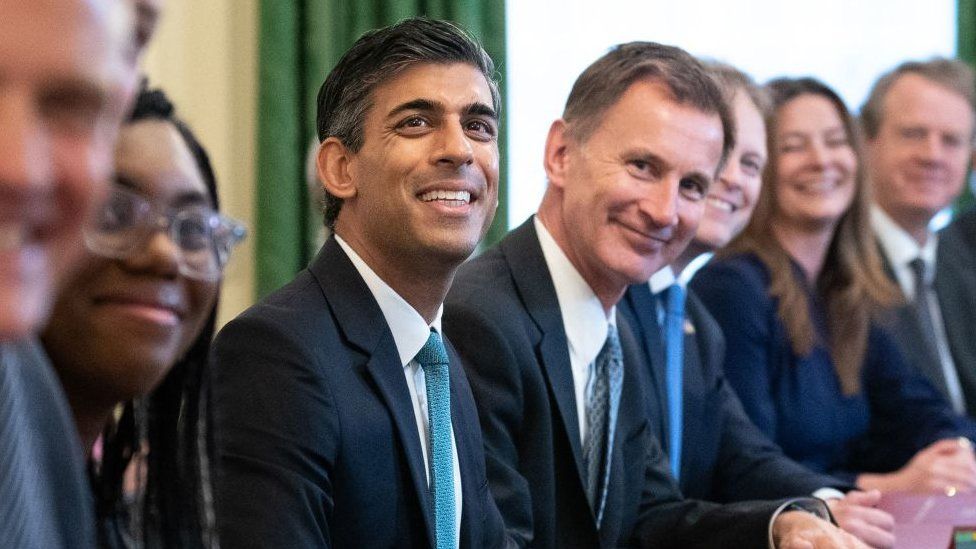 Prime Minister Rishi Sunak has consulted his ethics adviser about reports that Home Secretary Suella Braverman asked civil servants about arranging a private speed awareness course.
Mrs Braverman has said she is "confident nothing untoward happened".
But critics have suggested that she has breached the ministerial code.
The ministerial code sets out the standards that ministers are expected to uphold.
Ministers are MPs and members of the House of Lords appointed by the prime minister to specific jobs in government.
The code covers things like telling the truth in Parliament, keeping cabinet discussions secret and not allowing conflicts to arise between public duties and private interests.
For some, but not all, breaches of the code, ministers are expected to offer their resignation.
While there had been confidential internal codes for many years, it was published as Questions of Procedure for Ministers in 1992 and first released as the ministerial code in 1997.
What does the ministerial code say?
Selflessness
Integrity
Objectivity
Accountability
Openness
Honesty
Leadership
There are more specific rules for ministers, including:
Collective responsibility – once a decision has been taken, ministers have to support it or resign
Ministers have to be accountable to Parliament and not knowingly mislead it
They should be as open as possible with Parliament and the public
They must avoid conflicts between their public duties and private interests, including when accepting gifts or hospitality
Ministers must not use government resources for party matters
They must uphold the political impartiality of the civil service and not ask civil servants to do anything that breaches their own code
There is an Independent Adviser on Ministers' Interests who can:
Conduct investigations if asked to by the prime minister
Give confidential advice to ministers
Advise the prime minister on adherence to the code
The prime minister has the final decision on whether a minister has breached the code and what sanctions are required, if any.
If the prime minister does not want a minister who has breached the code to resign, alternatives include requiring a public apology or removing the ministerial salary for a period.
When has it been breached?
There have been a number of breaches and alleged breaches of the code in recent years including: