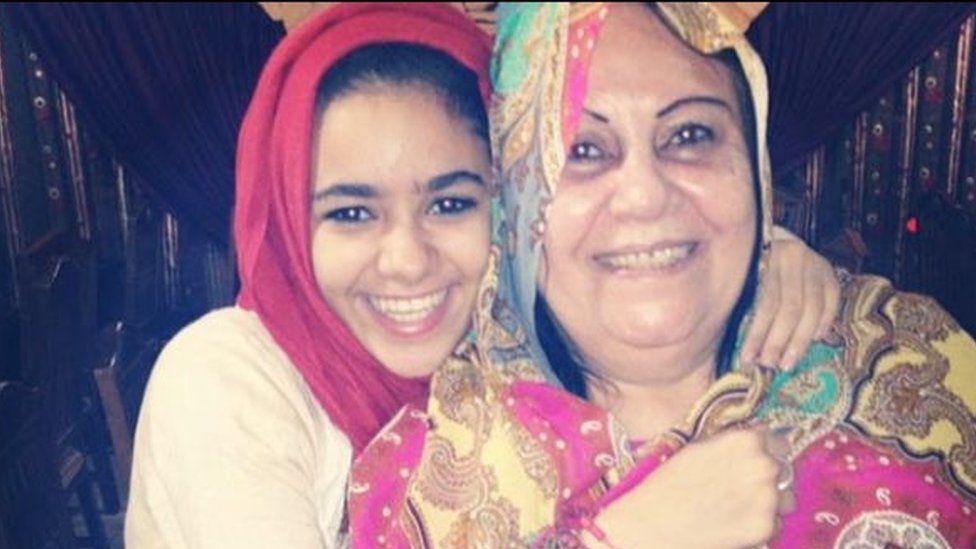 Azhaar Sholgami is trying to bury her grandmother.
The elderly woman has been dead for days, no-one knows how many. She died alone, trapped in her house in Khartoum by the brutal battle between Sudan's two warring generals.
Azhaar had been watching from New York, desperately trying to save her. Now, she is desperately trying to recover her body.
She's not alone. Intense fighting has made it dangerous to gather the dead in parts of Sudan's capital.
"We keep on seeing dead bodies on the street, and hospitals that are out of service," says Patrick Youssef, the Africa Regional Director for the International Committee of the Red Cross. "I hope the new declaration of humanitarian principles can truly allow for humanitarian corridors."
So far it hasn't, because the parties have yet to secure a truce to turn their promises on paper into reality.
Azhaar's grandparents, Abdalla Sholgami and Alaweya Reshwan, got stuck in the heat of the fighting. They lived in the neighbourhood of Al Riyadh, next to the military headquarters. It became a battlefield for the two warring parties – Sudan's army, and the paramilitary Rapid Support Forces (RSF). Local volunteers who try to assist people in distress consider it a "red zone".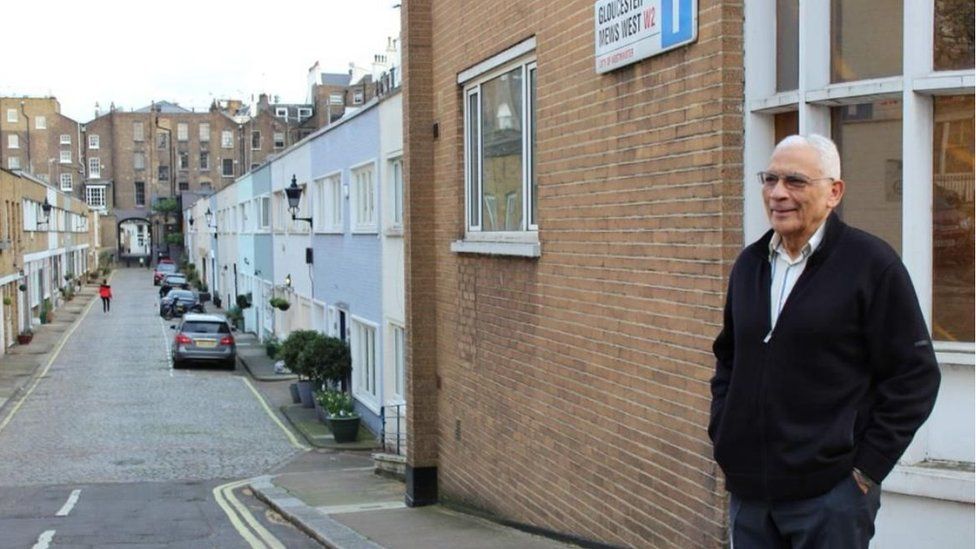 Mr Sholgami, a British citizen, was shot three times, leaving his disabled wife alone at home. He somehow survived, and his family are now trying to evacuate him from Sudan.
But there was no word about his wife and Azhaar's grandmother, Alaweya. Weeks of Azhaar's frantic phone calls failed to get help.
Three days ago she got a call from the Turkish embassy, located next to the house, saying her grandmother was dead.
Azhaar didn't want to believe it.
"I called back again and said, 'Maybe she's in a coma, did you check her pulse? Did you check her body, see if her heart is beating?' And then he tells me that her body's been decaying," she says.
"It's quite painful to think that she was alone, with no electricity in the midst of the heat – it's really hot in Sudan right now – waking up to bomb sounds."
Another woman we spoke to had an uncle, Ahmad, who lived in the same neighbourhood. She didn't want us to reveal her name because she fears she might be targeted, but told us this story.
Ahmad's family was gathering at the home of a relative so they could evacuate together. He realised he'd forgotten his paperwork, so he returned to his home in the Riyadh neighbourhood and never came back.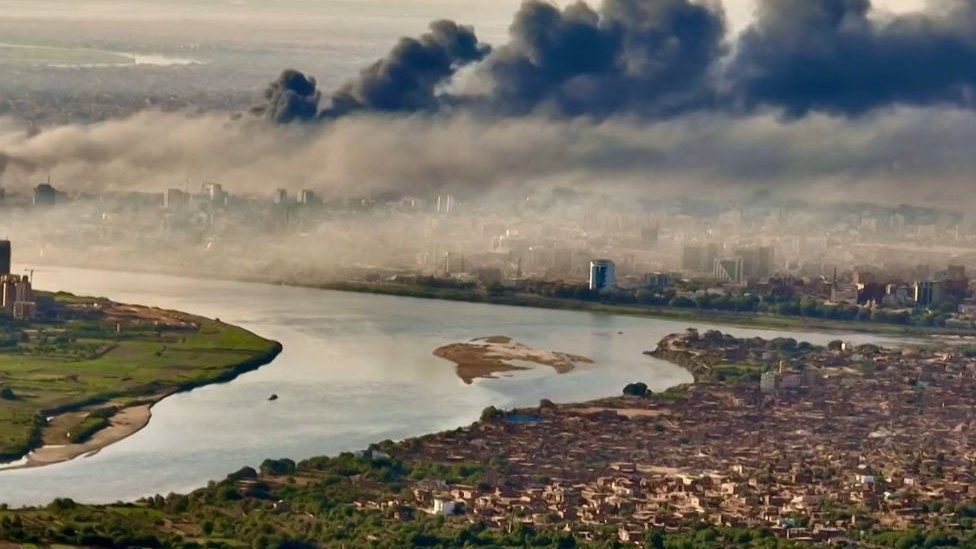 Six days later his brother got a call from someone trying to identify a body lying in front of Ahmad's house.
The person said Ahmad had found RSF fighters in his home. The situation escalated, they killed him, looted the place, and left.
Neighbours wrapped Ahmad in plastic bags until aid workers were able to arrive. They wanted to bury him right there because there's no garden, but the family refused to have him laid to rest virtually in the street. So his body still lies there, encased in the plastic.
Azhaar is still trying to arrange for someone to pick up her grandmother's remains. An organisation that tried on the day the Jeddah Declaration was announced had to turn back because they got caught in a gunfight.
"I was very close to my grandmother," she says. "And in our last conversation before I left for New York she said, I'm scared you're going to leave me alone."
"I laughed at her. I said, I'll never leave you alone, no matter what, I'll always be there… I feel I let her down."