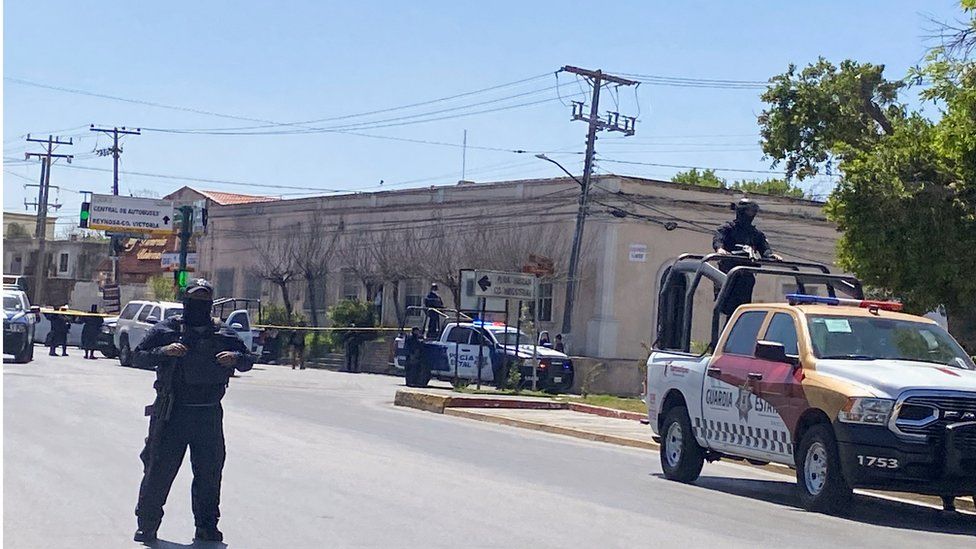 Two of the four Americans kidnapped at gunpoint in Mexico last week are dead and two are still alive, a Mexican state governor has said.
Four US citizens were kidnapped by armed men on 3 March while driving into the city of Matamoros in the north-eastern state of Tamaulipas, Mexico across the border from Texas.
They had travelled there for cosmetic surgery, relatives told US media.
US officials have yet to confirm the deaths.
The governor of Tamaulipas, Americo Villarreal, said during a news conference that Mexico's Attorney General's office had confirmed the two deaths.
A Mexican official told Reuters that two men had been found dead, while another man and a woman were safe and in the hands of authorities.
Mr Villarreal said "ambulances and security personnel" were on their way to offer medical support to the survivors.
The Americans were found as a result of joint search operations, the Tamaulipas State Attorney General said in a statement, though it did not share details on how the US citizens were located.
"We are very sorry that this happened in our country and we send our condolences to the families of the victims, friends, and the United States government, and we will continue doing our work to guarantee peace and tranquillity," Mexican President Andrés Manuel López Obrador said, according to US media outlets.
The BBC's US media partner CBS News reported the Americans were Latavia "Tay" McGee, Shaeed Woodard, Eric James Williams and Zindell Brown.
The four were driving through Matamoros – a city of 500,000 located directly across the border from the Texas town of Brownsville – in a white minivan with North Carolina licence plates when unidentified gunmen opened fire, the FBI said this week.
Video shows them being loaded into a pickup truck by heavily armed men. One is manhandled onto the vehicle while others appear to be unconscious and are dragged to the truck.
A Mexican woman, believed to be a bystander, was killed in last Friday's incident.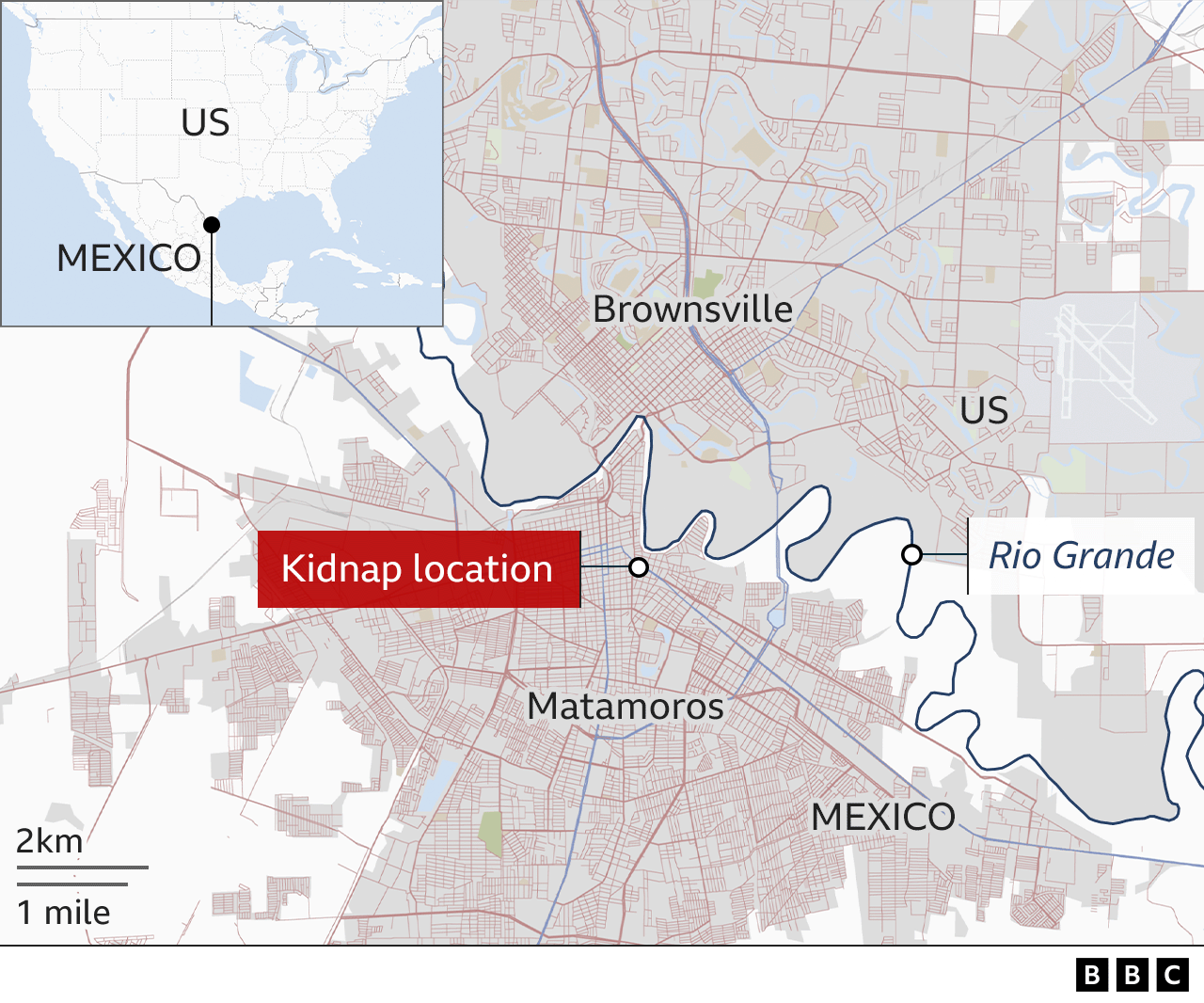 Andrés Manuel López Obrador described the incident as a "confrontation between armed groups".
According to an unnamed US official cited by CNN, investigators think a Mexican drug cartel probably mistook the Americans for Haitian drug smugglers.
Ms McGee was said to be travelling to the Mexican border town to have a tummy tuck, a cosmetic surgery procedure to remove abdominal fat.
Her mother Barbara Burgess told ABC News that she had asked her daughter not to go, but her daughter had reassured her she would be safe.
The FBI had offered a $50,000 (£42,000) reward for the return of the Americans.
Matamoros is in Tamaulipas state, one of six Mexican states that the US State Department advises travellers not to visit because of "crime and kidnapping".
Medical tourism is common, particularly among people living in US border states.
But Matamoros is one of the most dangerous cities in the country, as drug cartels control large swathes of the state of Tamaulipas and can hold more power than local law enforcement.