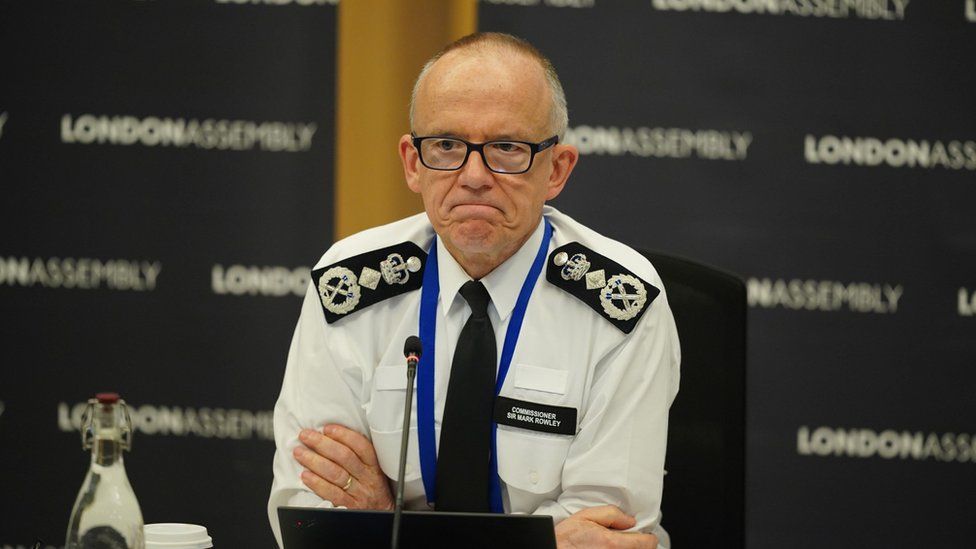 Two or three Met Police officers per week are expected to appear in court on criminal charges in the coming weeks and months, the force's chief has said.
Commissioner Sir Mark Rowley says the public should "prepare for more painful stories" as the force confronts the issues it faces.
He said cases included "violence against women and girls offences", such as domestic abuse and sex offences.
"There's a trickle of them and more are going be surfacing," he added.
Sir Mark urged the public not to lose heart as the Met rooted out hundreds of corrupt officers thought to be serving.
He told the committee: "We haven't applied the same sense of ruthlessness to guarding our own integrity that we routinely apply to confronting criminals – and I'm deeply sorry for that."
He also said: "Lifting the stone and revealing painful truths will not be resolved overnight, and I mustn't pretend it will do, and I hope you understand that that can't be done.
"We have to prepare for more painful stories as we confront the issues that we face."
During the meeting, he also revealed a new Met corruption hotline had received tens of calls each week, a third of which related to other forces, which had been passed on.
But he stressed progress with wider reforms of the Met "won't be rapid".
The review is expected to be completed by the end of March.
Sir Mark Rowley also previously announced all 45,000 Met officers and staff would be rechecked for previously missed offending.


Related Internet Links
The BBC is not responsible for the content of external sites.