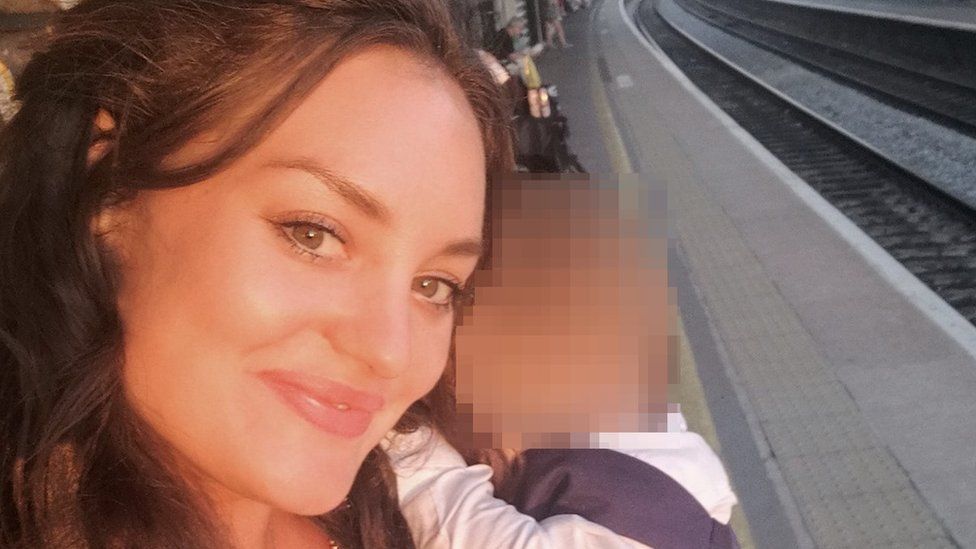 The father of a high society woman who went missing with her newborn baby and partner, a registered sex offender, has urged her to turn herself in to police.
Constance "Toots" Marten, 35, Mark Gordon and their baby have been missing since their car broke down and caught fire near Bolton on 5 January.
Ms Marten's estranged father told The Independent he was "deeply concerned" for her and her baby's welfare.
Mr Gordon served 20 years in prison on rape charges in the United States.
Napier Marten, who said the family had known about Mr Gordon's past record "for some time", used the interview – published on Thursday – to make a direct appeal to his daughter.
"Even though we remain estranged at the moment, I stand by as I have always done, and as the family has always done, to do whatever is necessary for your safe return to us.
"I beseech you to find a way to turn yourself and your wee one into the police as soon as possible so you and he or she can be protected. Only then can a process of healing and recovery begin."
Police say there is no evidence to suggest that either Constance or the baby have been assessed by medical professionals since the child's birth – nor is it known if the baby was born prematurely.
He served some 20 years in prison in the United States before being deported to Britain.
Ms Marten comes from an affluent family and has inherited wealth.
Known to her friends as Toots, she grew up in a stately home in Dorset, one of the settings of the 1996 film Emma, starring Gwyneth Paltrow.
She attended a private school, university and drama school – but after meeting Mr Gordon everything changed.
"At that point the affluent, normal, social aspects of Constance's life, they stop," said Det Ch Insp Payne.
"Then it is just Mark and Constance. They're estranged from family from what we can understand."
In the Independent interview, Mr Marten said he wanted his daughter to understand that she is "much, much loved, whatever the circumstances" and that the family is "deeply concerned for you and your baby's welfare".
"The past eight years have been beyond painful for all the family, as well as your friends, as they must have been for you – and to see you so vulnerable again is testing in the extreme," he said, in the appeal published by the Independent.
He went on to thank the police "for all their endeavours" and urged his daughter to "find the courage" to present herself to the police "as soon as possible".
Police say that the couple appear to have left their home in Eltham, in south-east London, in September 2022, when Ms Marten would have begun showing the first signs of pregnancy.
The pair have since led a nomadic lifestyle.
Since their car broke down earlier this month, they have been spotted in Liverpool, Harwich, Colchester and London. They were last traced on CCTV on 7 January, near East Ham underground station in the capital.
The couple are believed to have lost their belongings in the fire and to be dependant upon cash to survive.
Officers say the couple are likely to have built up a "considerable slush fund" which could allow them to live off-grid for some time.
Police have said their top priority is "ensuring the safety and wellbeing of the newborn baby".
"There is nothing to suggest that any of them have come to any sort of intentional harm," said Det Supt Lewis Basford.
"We just need to ensure they are okay, especially the baby, and do not require any medical assistance for any underlying issues.