US Attorney General Merrick Garland has appointed a special counsel to investigate President Joe Biden's handling of classified documents.
Robert Hur, a former senior justice department official during the Trump presidency, will lead the investigation.
Classified files were recently found in Mr Biden's home and at an office he used after his term as vice-president.
The White House said Mr Biden will fully cooperate with the investigation.
The discovery of the documents have been called a political embarrassment for Mr Biden, as it comes during an ongoing investigation into former President Donald Trump's own alleged mishandling of classified files.
The first batch of files were found on 2 November at the Penn Biden Center, a think-tank Mr Biden launched in Washington DC. They were then handed over to the US National Archives, Mr Biden said.
Mr Garland said a second batch of files were located on 20 December at Mr Biden's home in Wilmington, Delaware. He added that on Thursday morning, Mr Biden's lawyers called investigators to notify them of an additional document, also found at the president's private home.
After an initial probe by US Attorney John Lausch, Mr Garland said his office decided that a special counsel was needed to investigate Mr Biden's handling of the files due to the "extraordinary circumstances" of the matter.
"This appointment underscores for the public the department's commitment to both independence and accountability in particularly sensitive matters, and to making decisions undisputedly guided only by the facts and the law," Mr Garland said.
Mr Hur said he will investigate the issue "with fair, impartial and dispassionate judgement".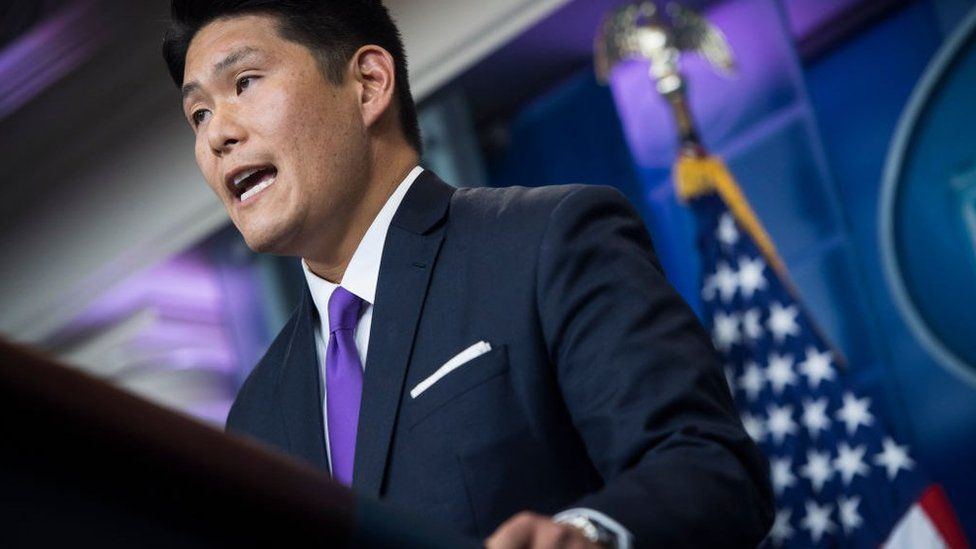 White House lawyer Richard Sauber said Mr Biden has cooperated fully with the justice department's review, and will continue to do so.
"We are confident that a thorough review will show that these documents were inadvertently misplaced, and the President and his lawyers acted promptly upon discovery of this mistake," he said.
Sources familiar with the case told CBS, the BBC's US partner, that the review has so far included interviews with witnesses who may have knowledge of how the classified documents were handled.
Speaking to reporters on Thursday morning, Mr Biden reiterated again that his lawyers had notified officials of the discovery and that he take the matter seriously.
He added that the additional documents found were locked in a garage next to his 1960s Chevrolet Corvette sports car, "not sitting out in the street".
The additional search in Mr Biden's home garage uncovered "among personal and political papers a small number of additional Obama-Biden Administration records with classified markings", Mr Sauber said.
Lawyers also searched Mr Biden's home in Rehoboth Beach, Delaware, but found no additional files.
A timeline on the discovery of Biden's classified documents
2 November: Lawyers for Mr Biden found a batch of classified documents in a storage closet at the University of Pennsylvania's Biden Center for Diplomacy and Global Engagement in Washington DC while they were moving out of the space. The files were turned over to the US National Archives as soon as they were discovered, Mr Biden said. They reportedly included intelligence information about Ukraine, Iran and the UK
4 November: The National Archives informed the US Department of Justice that the classified documents had been found
9 November: The FBI conducted an assessment, per protocol, to see if the classified information had been mishandled in violation of US federal law
14 November: US Attorney John Lausch was assigned by the Department of Justice to conduct an initial probe into the matter
20 December: Mr Biden's lawyer told Mr Lausch that a second batch of documents was found at the president's private home garage in Wilmington, Delaware. The documents were from Mr Biden's time as vice-president. Those documents were then secured by the FBI
5 January: Mr Lausch advised US Attorney General Merrick Garland that a special counsel should be appointed to conduct a further investigation of Mr Biden's handling of the files. Mr Merrick agreed, and appointed Mr Hur to lead the investigation in the subsequent days
12 January: Mr Biden's lawyers notified Mr Lausch than an additional classified document was found at the president's Delaware home
Mr Biden is now facing questions about whether the newly discovered files hold sensitive information that could have jeopardised matters of US national security.
Republican Speaker of the US House of Representatives Kevin McCarthy also raised concerns about the timing of the discovery being made public.
"They knew this had happened to President Biden before the (US midterm) election, but they kept it a secret from the American public," Mr McCarthy said.
Mr Biden's predecessor, Mr Trump, is currently under investigation by the justice department after more than 325 classified files – including some marked with Secret and Top Secret designations – were discovered last year at his Mar-a-Lago estate in Florida.
Investigators said they are looking at whether Mr Trump violated federal law by obstructing the document recovery process or destroying government materials. The former president has denied any wrongdoing.