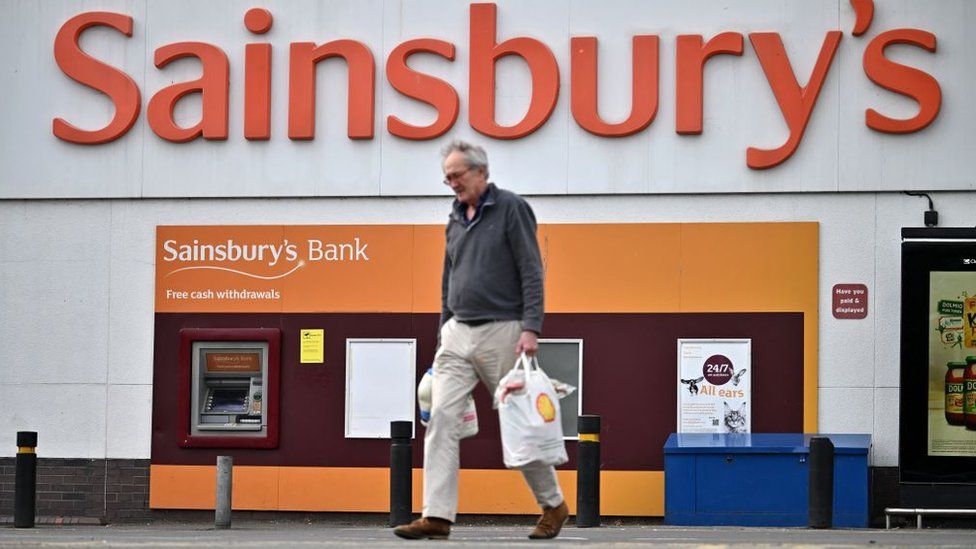 Supermarket giant Sainsbury's has reported record Christmas sales, after customers splashed out despite the cost-of-living crisis.
Overall sales were up by 7.1% in the six weeks to 7 January, the firm said.
The grocer said people were still keen to treat themselves at Christmas this year, buying festive snacks and drinks and taking advantage of deals.
The cost of living is rising at its fastest pace in 40 years, putting pressure on household budgets.
Many people are struggling with rising food prices, as well as higher energy bills.
The boss of Sainsbury's, Simon Roberts, said households had "managed their budgets differently" this Christmas.
With large gatherings once again permitted, following the pandemic, he said many people looked to entertain at home.
"Customers shopped early, buying Christmas treats and fizz more than once and looked for deals, taking advantage of Black Friday and other seasonal offers," he said.
Total sales over the 16 weeks to 7 January, excluding fuel, rose 5.2%, compared with the same period last year.
The group, which also owns Argos, said sales growth was driven by rising prices while volumes had remained "resilient".
However, the UK's second biggest supermarket said it remained "cautious" on the outlook for consumers.
"We understand money will be exceptionally tight this year, particularly as many people wait for Christmas bills to land," Mr Roberts added.