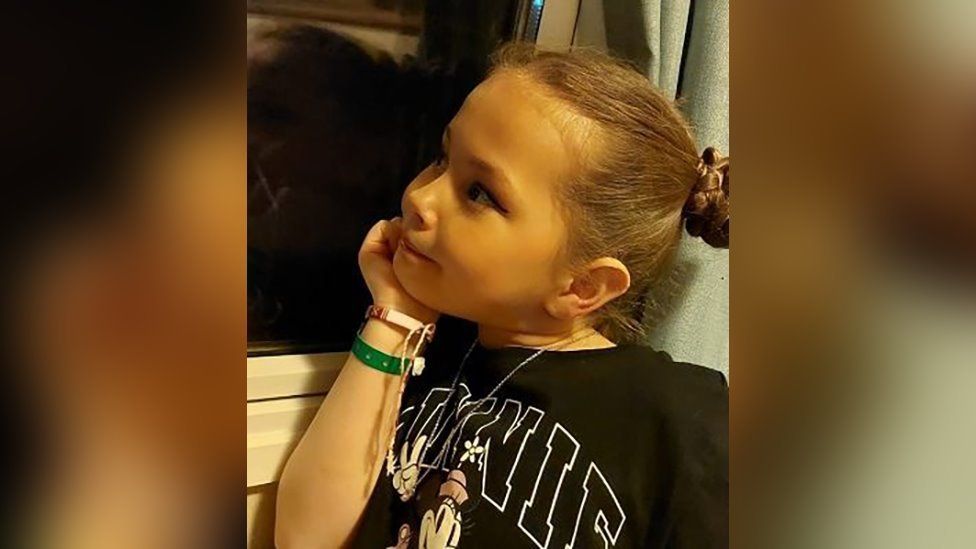 Olivia Pratt-Korbel was a "unique chatty, nosey little girl who broke the mould when she was born", her family has said.
The nine-year-old was shot as her mother struggled with two men at their home in Liverpool on Monday night.
Paying tribute her family said: "Although her life was short, her personality certainly wasn't.
"She lived it to the most she could, and would blow people away with her wit and kindness.
"We as a family are heartbroken and have lost a huge part of our life," the statement added.
Urging people to come forward with information the family said "now is the time to speak up".
"It is not about being a 'snitch' or a 'grass' it is about finding out who took our baby away from us," they added.
Merseyside Police has said the gunman was still at large and it was unclear if he had fled overseas.
But Det Ch Supt Mark Kameen said there were a "number of very positive lines of inquiry".
"We will find him wherever he goes," he added.
Convicted burglar Joseph Nee, 35, from the Dovecot area of Liverpool in which the shooting took place, has been named as the intended target of the shooting that also left Olivia's mother wounded.
Det Ch Supt Kameen said detectives were also speaking to a man who was with Nee at the time of the shooting.
He said his message to the killer "remains the same – we will not rest until we find you – and we will find you".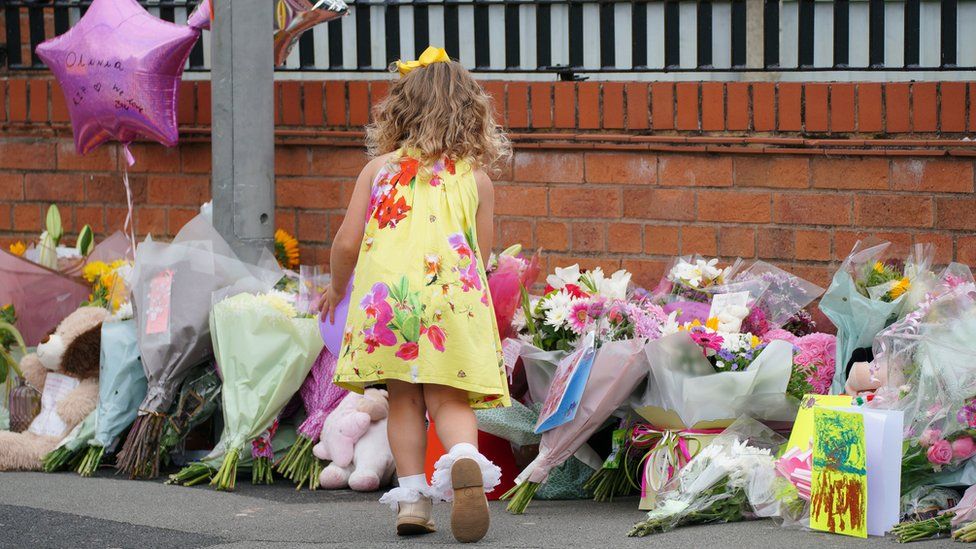 He called on members of the public to disclose any information about those responsible, and appealed to those who "operate in the criminal fraternity" to "search their conscience".
"I am incredibly grateful for the sheer levels and volume of information that we have received so far," he said.
"This level of engagement, this level of cooperation, and this level of working together simply must continue."
Olivia's mother Cheryl Korbel had opened her front door on Kingsheath Avenue at 22:00 BST in response to a commotion outside, which was Nee being chased by the gunman.
The men – complete strangers to the family – burst in and Olivia was fatally shot, while Ms Korbel was shot in the wrist as she tried to shut the door.
In the statement released by Merseyside Police, Olivia's family continued: "Liv was adored by everyone who knew her and would instantly make friends with anyone and everyone.
"She was often seen going up and down the street on her new bike she had just got for her birthday."
Olivia loved dressing up, doing her make-up and nails and was "nine going on 19", they added.
The family said they were "eternally grateful" for the help and support received from people across the world and thanked police and hospital staff.
Liverpool Town Hall fell silent earlier in memory of victims of violent crime including Olivia.
Prior to the start of the Liverpool Council culture and visitor select economy, a minute's silence was held to remember the Dovecot schoolgirl, Ms Dale, Karen Dempsey and Mr Rimmer who have lost their lives in the last few weeks.
Committee chair Councillor Liz Parsons said: "It's been a particularly difficult week with a number of tragic incidents…. people are rightly shocked and saddened at what's happened across the city."

Related Internet Links
The BBC is not responsible for the content of external sites.