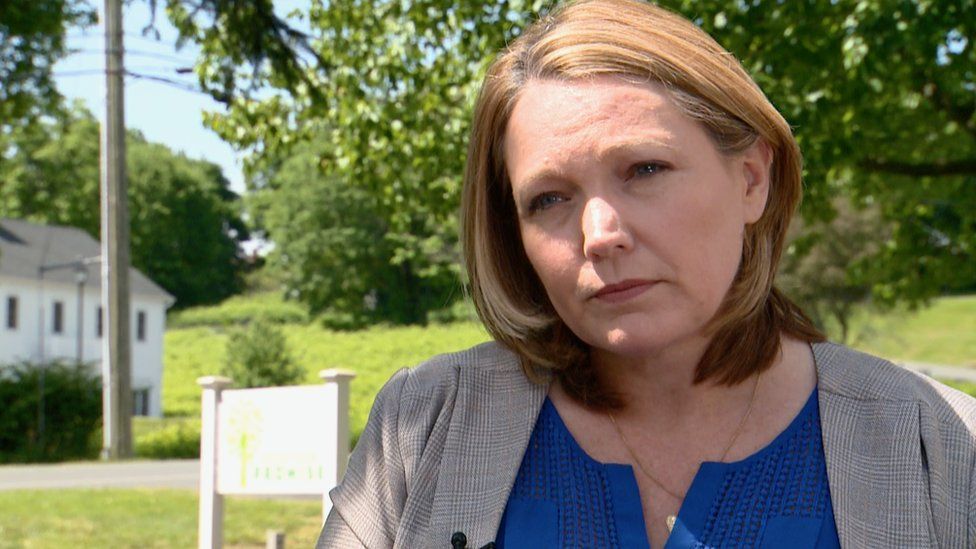 Newtown, Connecticut, is a place that reminds you that the threat of gun violence is everywhere in America.
Set in forested hills, with the treeline punctuated by white church steeples, a road runs from the centre of town past the pleasant New England homes and across a stream to reach, in a few short minutes, the Sandy Hook Elementary School.
It was here, 10 years ago this December, that a 20-year-old resident shot and killed 26 children and staff members before turning the gun on himself.
Today, Newtown's flag is at half mast, a gesture of empathy from one place so deeply scarred by an inexplicable act of brutality to another.
Nicole Hockley is a founding member of the Sandy Hook Promise Foundation and I meet her, sitting outside the office on a picnic table in the warm spring sunshine, to talk about the tragedy in Uvalde, Texas almost 2,000 miles away.
Her six-year-old son, Dylan, was one of those murdered at Sandy Hook.
"All shootings reopen wounds that – every time I think are perhaps somewhat healed – are torn open again," she tells me.
"But because it is so hauntingly similar to what happened at Sandy Hook School, it hit closer to home in a way that I hadn't expected and I went into a state of shock."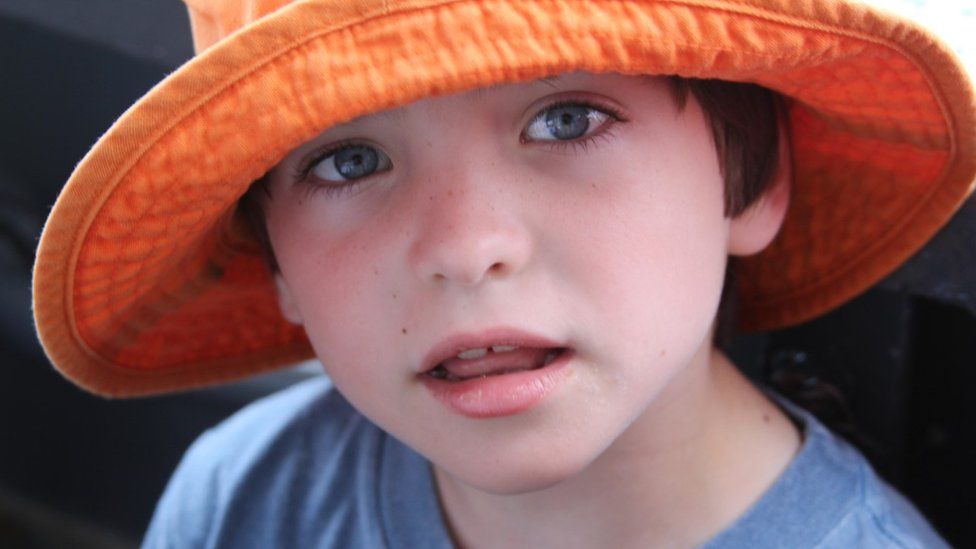 Change through legislation, she knows, is an impossible fight and so her organisation has had to make a strategic decision to focus instead on a much more practical solution – helping schools and communities identify potential killers in advance.
She estimates that their system of anonymous tip-offs has saved as many as 296 lives, and as she speaks, there are tears in her eyes – as well as a sense of deep despair and anger that these things are still happening.
"Your 'thoughts and prayers' are meaningless unless there's something substantive behind it that backs it up, and lots of these politicians don't take any action whatsoever," she says.
"So their words are meaningless."
That despair at America's inability to find a solution has long been echoed by US presidents, confronted with the job of consoling grieving communities torn apart by a problem that seemingly has no solution.
Following the 1966 University of Texas shooting, President Lyndon Johnson called for urgent legislation and lamented the sway of a "powerful gun lobby" when the new regulations fell well short of his ambitions.
Firearms sales have risen sharply ever since, reaching a point – four years before the Sandy Hook massacre – at which there were more guns in America than people.
Gun-related deaths have been rising too – now at well over 100 a day including suicides – and although mass shootings account for a tiny fraction of the total, they've been seared into the nation's consciousness.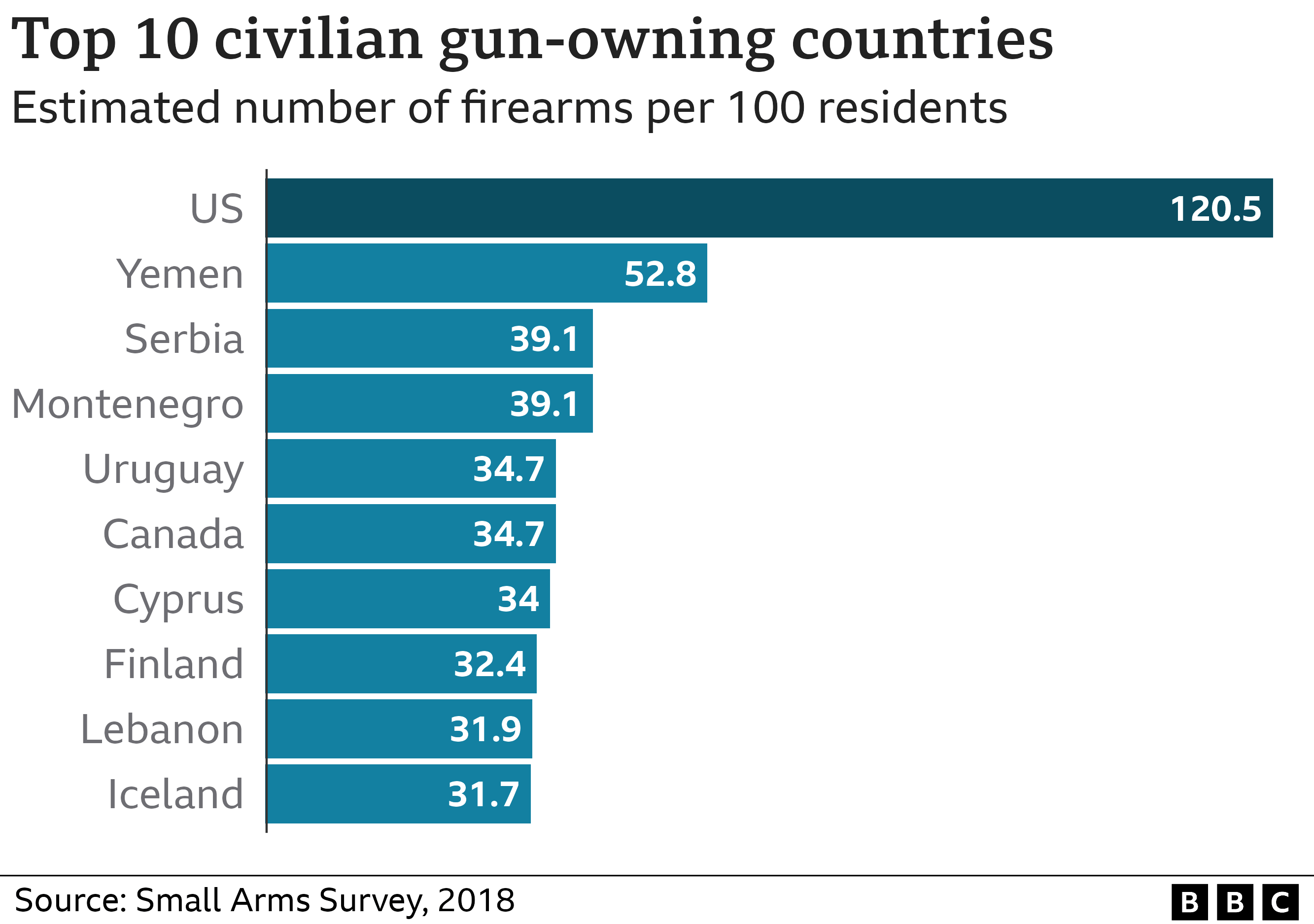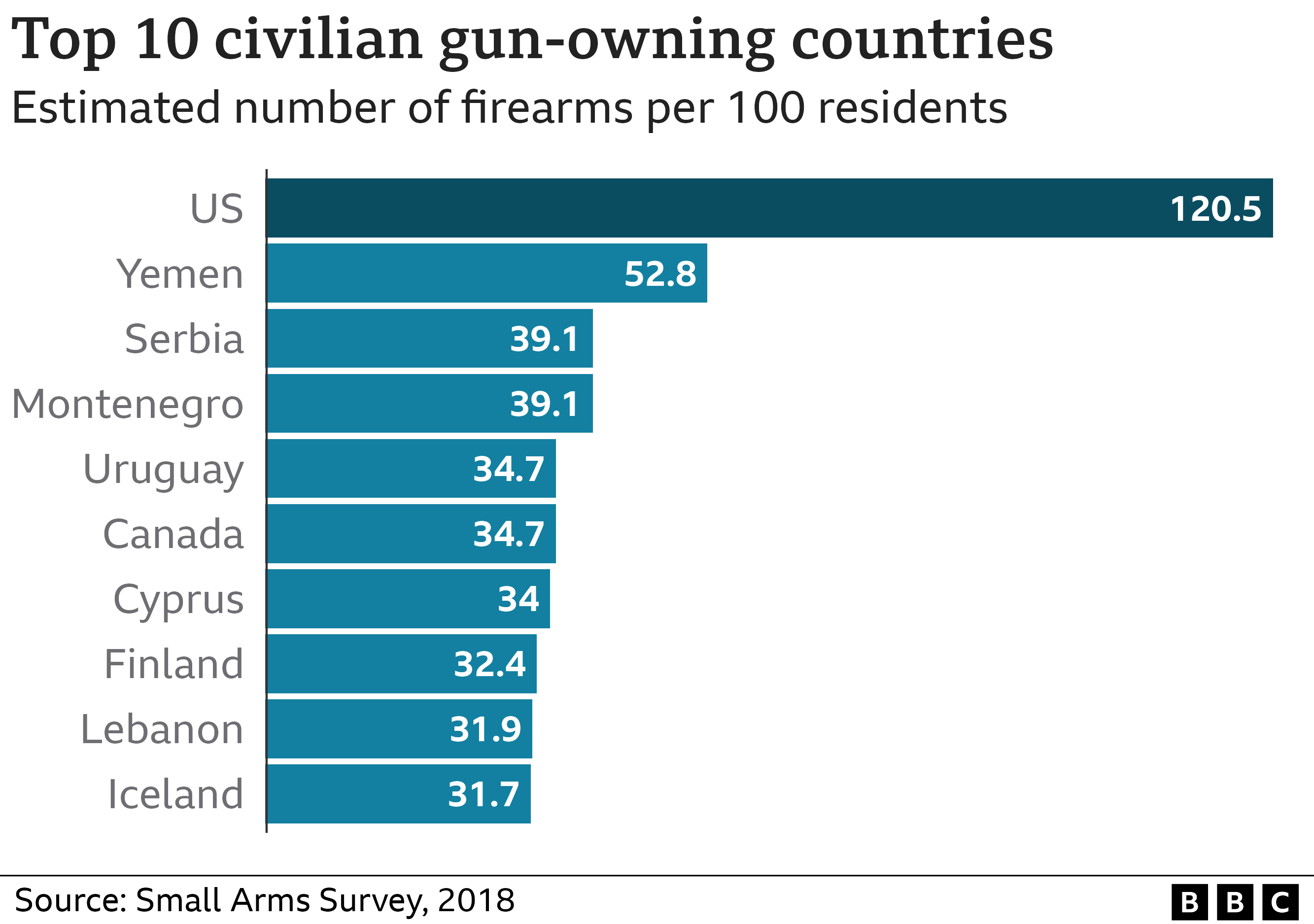 The Columbine massacre, President Clinton said, "pierced the soul of America".
After Virginia Tech, President Bush called for a task force to prevent future tragedies.
But rather than change, it's the lack of it that seems inevitable, as a result of a complex mixture of a deeply-entrenched culture of gun ownership, the increasing political partisanship based on two fundamentally opposing views, and – underneath it all – the immovable object of the constitutional right to bear arms.
As President Joe Biden found himself struggling for answers like his predecessors, hopelessly pleading "Where in God's name is our backbone?", the Texas Republican Senator Ted Cruz was speaking of the need to defend lawful gun rights.
"Inevitably when there's a murder of this kind, you see politicians trying to politicise it, you see Democrats and a lot of folks in the media whose immediate solution is to try to restrict the constitutional rights of law-abiding citizens, that doesn't work," he told reporters.
He suggested the answer was not fewer guns, but more.
"We know from past experience that the most effective tool for keeping kids safe is armed law enforcement on the campus," he said.
Nicole Hockley may not be hopeful that things will change any time soon, but she remains optimistic about a future belonging to people like her eldest son Jake, who survived the attack that killed his brother Dylan.
"You've got kids who all they've known for their life is school shootings. And that, I think, is going to create the change," she tells me.
"My son who survived that day, who was in the school when it happened, he's about to graduate high school, he'll turn 18 in July and he'll become a voter."
On the Sandy Hook fire station roof, there's a star for each school child and staff member killed and they glint bright in the sunlight.
Back then, President Obama said: "We can't tolerate this any more."
Yet 10 years on, the question of how to stop American children being murdered with military-grade assault rifles in their schools remains in the same desperate need of an answer.