Tongan journalist Marian Kupu has been keeping the world updated on the situation there since Saturday's eruption of an undersea volcano. She spoke to the BBC World Service about how Tongans are coping, from her office at Broadcom Broadcasting in the capital Nuku'alofa.
"Come Sunday morning after the eruption all of Tonga just turned grey – leaves… dogs and cars and buildings, they were all covered in ash," Ms Kupu says.
"We're praying for water, for heavy rain, but according to our weather forecast, we won't be expecting rain in the next five to six days, so right now we're just working trying to clear up things."
Information from the Pacific nation has been in short supply after the volcano erupted and a tsunami wave saw volcanic ash blanketing the islands.
Communications have been crippled – with the only undersea cable ruptured.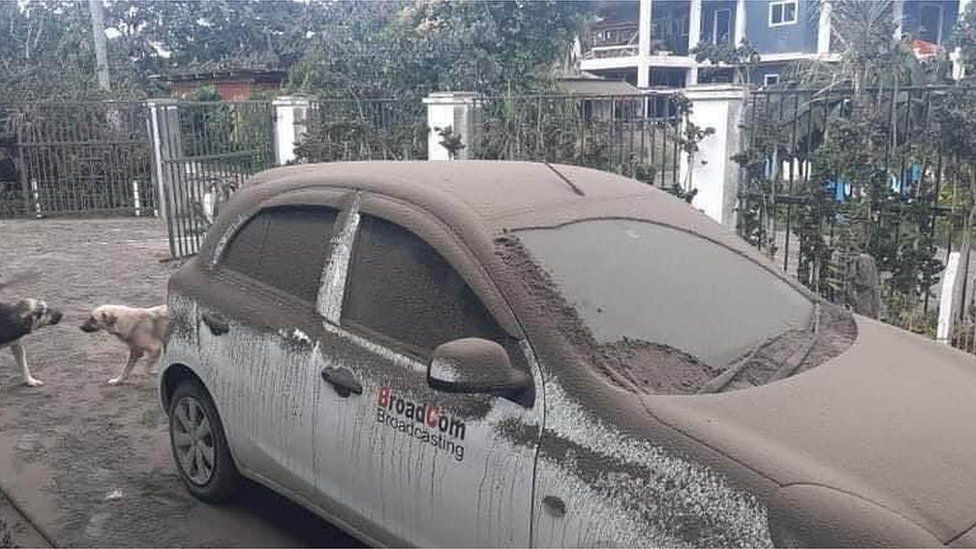 The country is only now re-establishing some connections with the help of 2G internet and satellite telephone links.
Ms Kupu has been one of few people in the country updating her social media with photos from the capital.
"We're very, very busy nowadays, especially at our station trying to answer calls from media all over the world updating them on what is happening here in Tonga at the moment," she says.




One of the biggest concerns for people right now is clean water, Ms Kupu says.
"We do not have enough water," she says. "We're thinking our nearby allies like New Zealand and Australia, we've been told they will be supplying us with water and we're very happy that they're putting this into action."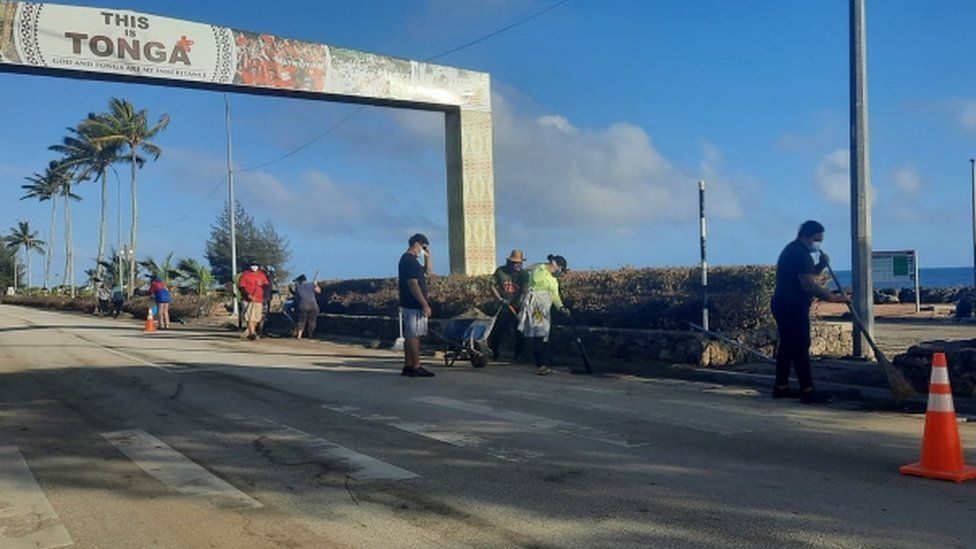 So far three people are confirmed to have died, but Ms Kupu says things could have been far worse if locals had not been aware of the dangers of the volcano.
"We've been hearing small explosions and a lot of clouds coming up from the western side, and also smoke and a lot of stuff coming up from the western side," she says.
"When the explosion happened we knew very well that it was from the volcano. The only thing that came to mind was to evacuate away from the western side and away from the sea side."