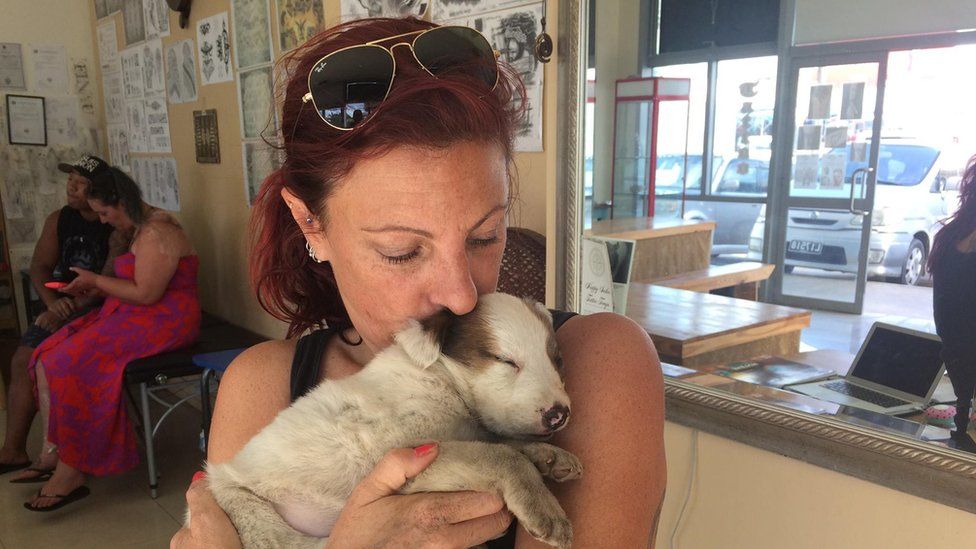 The body of a British woman swept away by the tsunami in Tonga has been found, her brother says.
Nick Eleini told broadcasters the family was "devastated" after Angela Glover died trying to rescue her dogs.
It is the first known death in the disaster, caused when an underwater volcano erupted, sending a tsunami towards the Pacific island nation.
But communications have been badly damaged, making it hard to establish the scale of the destruction.
The Hunga Tonga-Hunga Haʻapai volcano, which erupted on Saturday, was about 40 miles (65km) north of Tonga's capital Nuku'alofa, where Angela and her husband James had made their home.
Speaking outside their mother's home in Hove, Mr Eleini said he understood Angela's body was found by her husband.
Brighton-born Angela, 50, had been living in Tonga since marrying James, he said, and they became "well-loved by locals and ex-pats alike".
"Angela and James loved their life in Tonga and adored the Tongan people. In particular, they loved the Tongan love of family and Tongan culture," he said.
Mr Eleini said his sister was "a beautiful woman" who "would walk into a room and just light it up with her presence".
James ran a tattoo parlour called the Happy Sailor, employing and training Tongans, while Angela founded the Tongan Animal Welfare Society.
She had "a deep love of dogs" and her organisation sheltered and rehabilitated stray animals before trying to find homes for them, Mr Eleini said.
He said: "The uglier the dog, the more she loved it. She just loved them all, she was totally dedicated to it."
She had worked in London in the advertising industry before starting a new life in the south Pacific.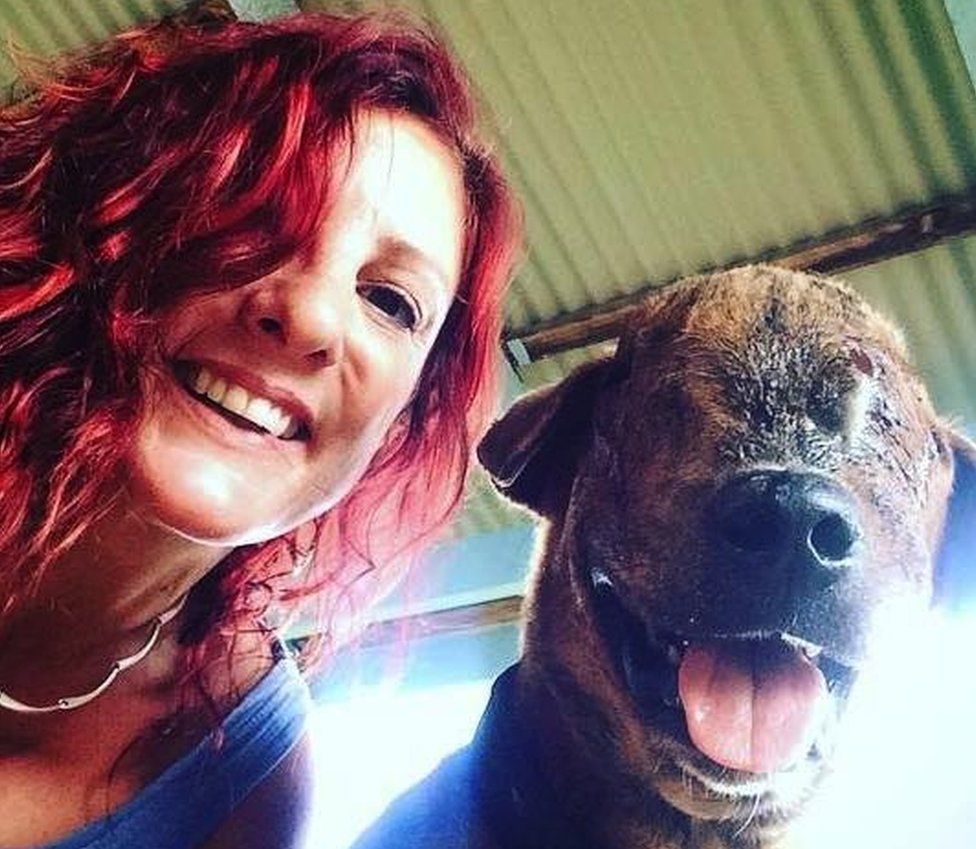 Mr Eleini said she loved the ocean and had been drawn to live in Tonga by a childhood dream of swimming with whales.
"It was Tonga that allowed her to fulfil these dreams."
He brother said that despite the image of idyllic island life, it could be "pretty tough" there, with cyclones common at this time of year.
"But it's also a beautiful life. She was living her dream. She always wanted to live in a place like Tonga. We are so proud she was able to fulfil that."
Meanwhile, Tongans overseas have been left for two days unable to reach family and friends back home following the disaster.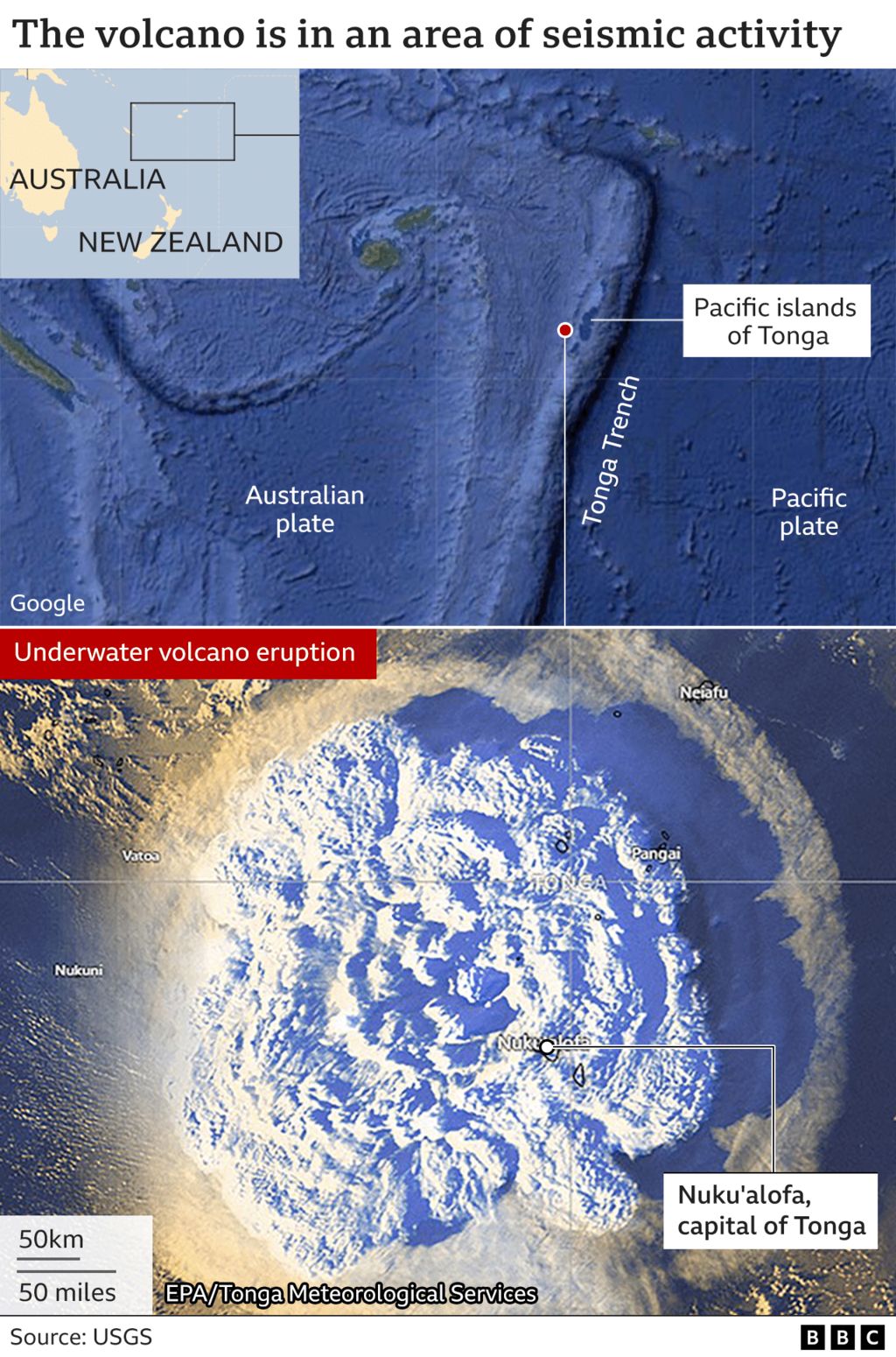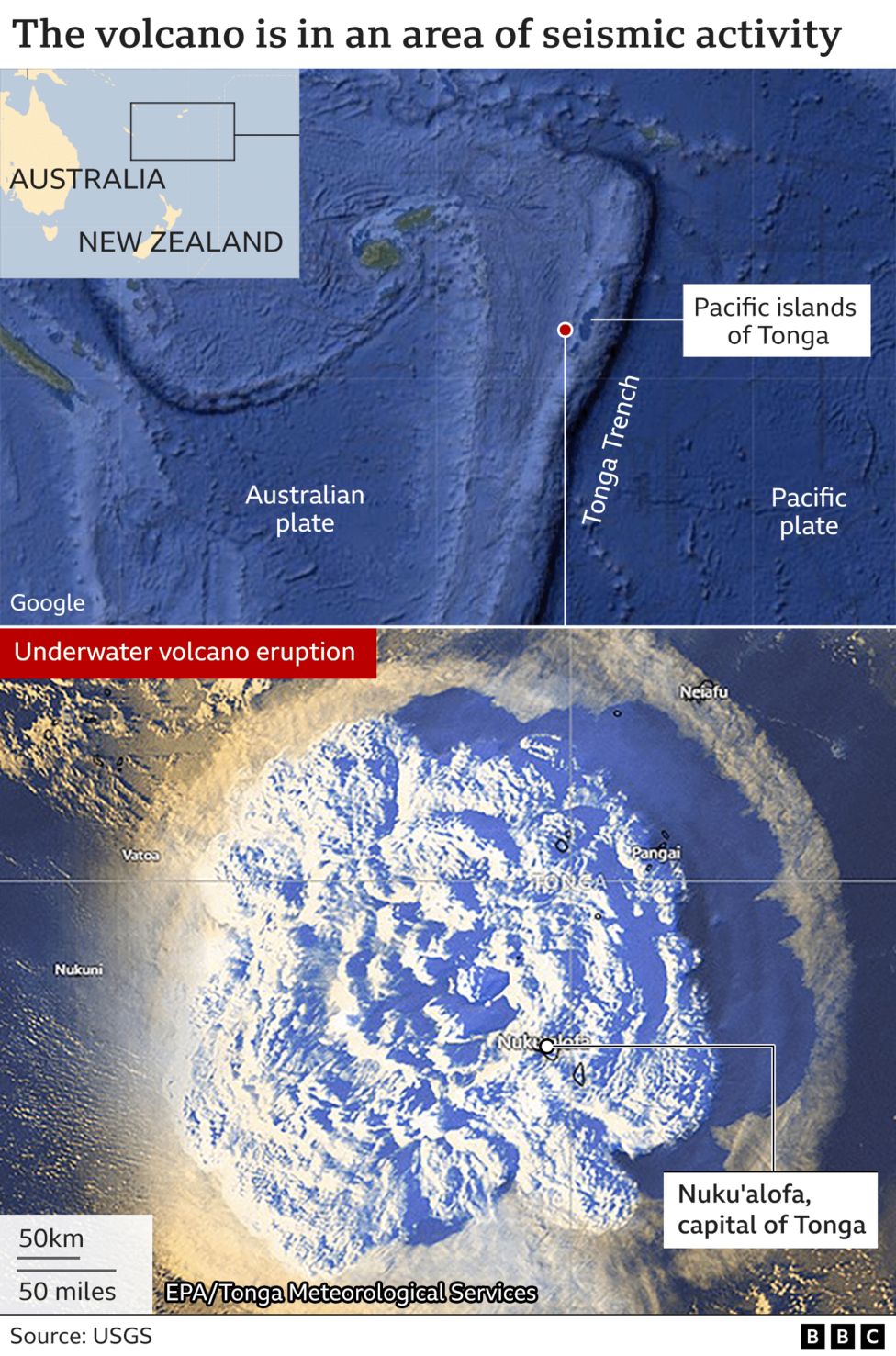 Surveillance flights sent by New Zealand revealed "significant damage" along the western coast of Tongatapu, the country's main island.
Television New Zealand's Pacific correspondent Barbara Dreaver said it was expected to take at least two weeks before international phones and internet links were restored, due to damage inflicted on a crucial undersea cable.
The Red Cross estimates 80,000 people may have been affected by the tsunami, and dust from the volcano could contaminate water supplies.
Some officials have also voiced concerns that relief efforts could spread Covid in the country, which only recorded its first coronavirus cases in October.