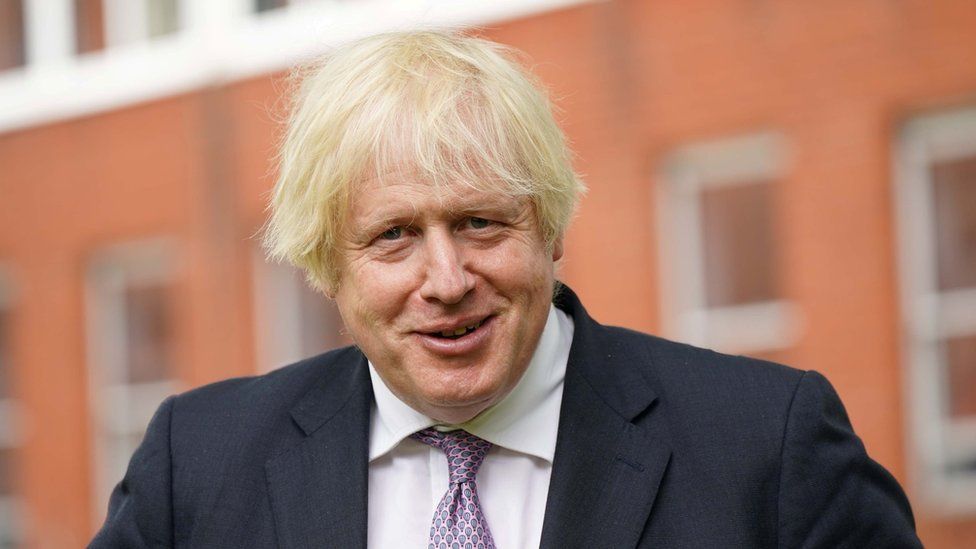 Boris Johnson believes the UK will see a "steady" economic recovery post-pandemic, but he warned there would be "bumps on the road" in the next year.
Speaking to LBC, the PM said job numbers were "increasing", but a "cautious approach" was needed.
It comes as the International Monetary Fund (IMF) said it expected UK economic output to grow by 7% this year – up from the 5.3% it predicted in April.
Meanwhile, Labour is calling for more flexible conditions for working people.
The party's deputy leader, Angela Rayner, told BBC Radio 4's Today programme that more people would return to workplaces as the economy emerges from Covid if employers allowed staff to compress their hours or work at different times.
She added: "We've seen throughout this pandemic that employees have acted tremendously well, especially some for those who are on the most insecure and vulnerable contracts, and it's time for us to stop that practice where we do see unfortunately huge amounts of exploitation."
Unemployment has not been as bad as feared due to government support schemes, such as furlough, but the Bank of England expects the unemployment rate to reach around 5.5% in the autumn when the schemes come to an end.
And the government has had to borrow huge sums of money to pay for the schemes and support the economy – £299bn from April 2020 to 2021, the highest figure since records began in 1946.
However, borrowing this year has been less than expected as the economy starts to reopen – £53bn, which is £14bn less than forecast in March.
'Jobs are coming back'
Mr Johnson told LBC that, thanks to the vaccine roll-out, England had been able to "open up in the way that we said we would" as the final part of his roadmap for easing restrictions.
He said: "That is enabling us to make the economic progress that we are and so you're seeing the job numbers increasing.
"I think the rest of this year… there will still be bumps on the road, but I think you'll see a story of steady economic recovery and perhaps quite fast economic recovery as well."
Pointing to the report from the IMF, the prime minister added: "Jobs are coming back.
"It's clear that… if we're sensible and we continue to take a cautious approach that we can see a very, very strong recovery."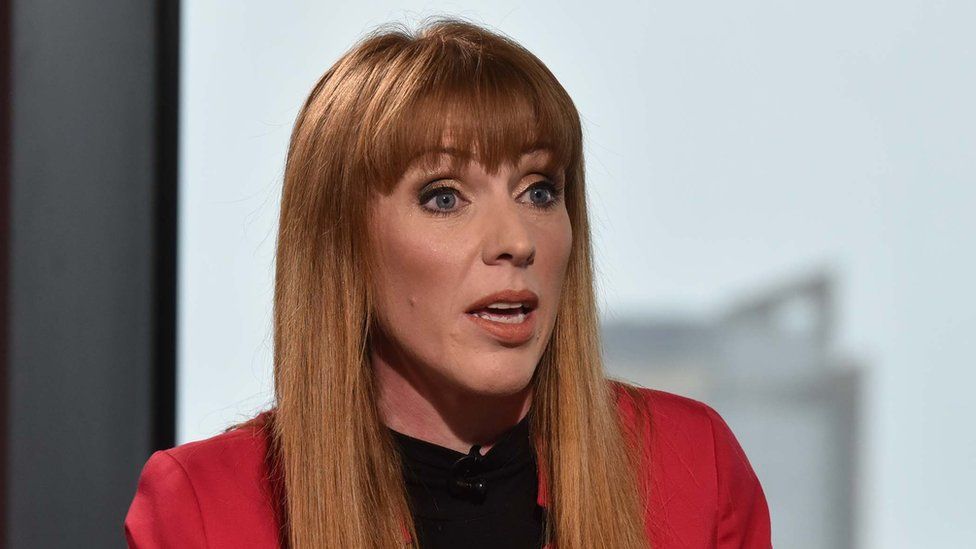 Ms Rayner said the world of work in a post-pandemic UK needed to change to offer more flexibility to staff.
These rights would include being able to ask for flexible working, which the deputy leader said would lead to a better work/life balance for staff.
She told Today: "Flexible working should be mandatory and should be available for all people.
"This is about making sure there is that healthy balance where people can get into gainful employment and have that security… so they can live happy fruitful lives.
"And at the moment, the balance is incorrect."